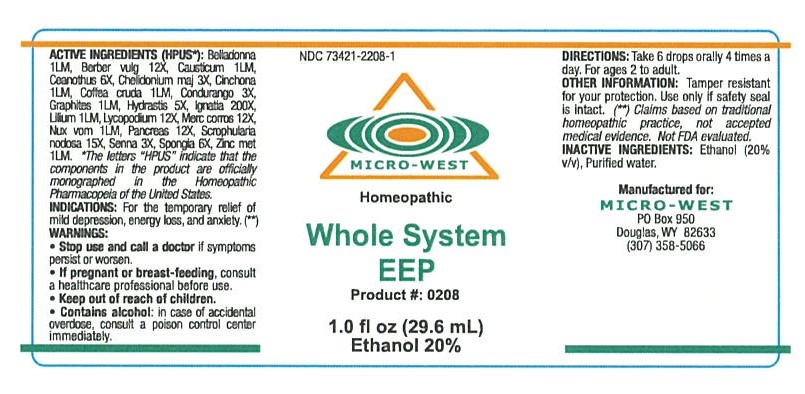 Whole System EEP (HO)
***
Product # :

0208 ***

Company :

Micro-West

Size :

1 oz
Index of Common Applications Group :
Homeopathic
Supportive Function :
Mood Support
Ingredients :
Active Ingredients (HPUS*): Belladonna 1LM, Berber vulg 12X, Causticum 1LM, Ceanothus 6X, Chelldonium maj 3X, Cinchona 1LM, Coffea cruda 1LM, Condurango 3X, Graphites 1LM, Hydrastis 5X, Ignatia 200X, Lilium 1LM, Lycopodium 12X, Merc corros 12X, Nux vom 1LM, Pancreas 12X, Scrophularia nodosa 15X, Senna 3X, Spongia 6X, Zinc met 1LM. *The letters "HPUS" indicate that the components in the product are officially monographed in the Homeopathic Pharmacopeia of the United States.
Other Ingredients :
Inactive Ingredients: Ethanol (20% v/v), Purified water.
Contraindications :
WARNINGS: Stop use and call a doctor if symptoms persist or worsen. If pregnant or breast-feeding, consult a healthcare professional before use. Keep out of reach of children. Contains alcohol: in case of accidental overdose, consult a poison control center immediately.
Suggested Dosage :

Directions: 6 drops orally 4 times a day or as directed. For ages 2 to adult

Vegetarian or Vegan :

No

Gluten Free :

Yes

Allergens :

None

Professional Notes :

---

Patient Instructions :

---
*** No Frees With This Product
Presented by Nutri-West as an Educational Service
Copyright Nutri-West, Inc. All rights reserved.
Made with pride in Wyoming
where business is still done on a handshake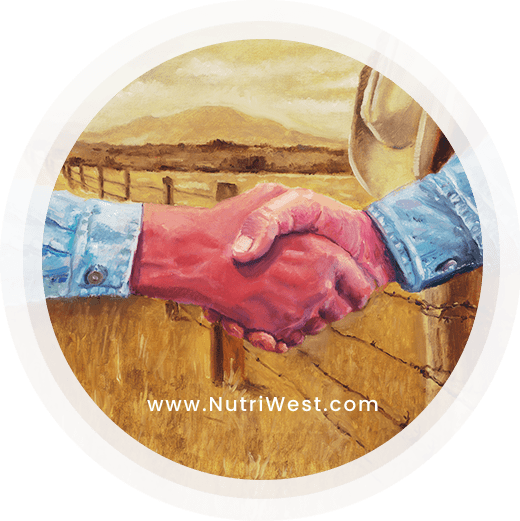 Our dedication to you, the health care provider, is absolute. You deserve our personal best in service and support