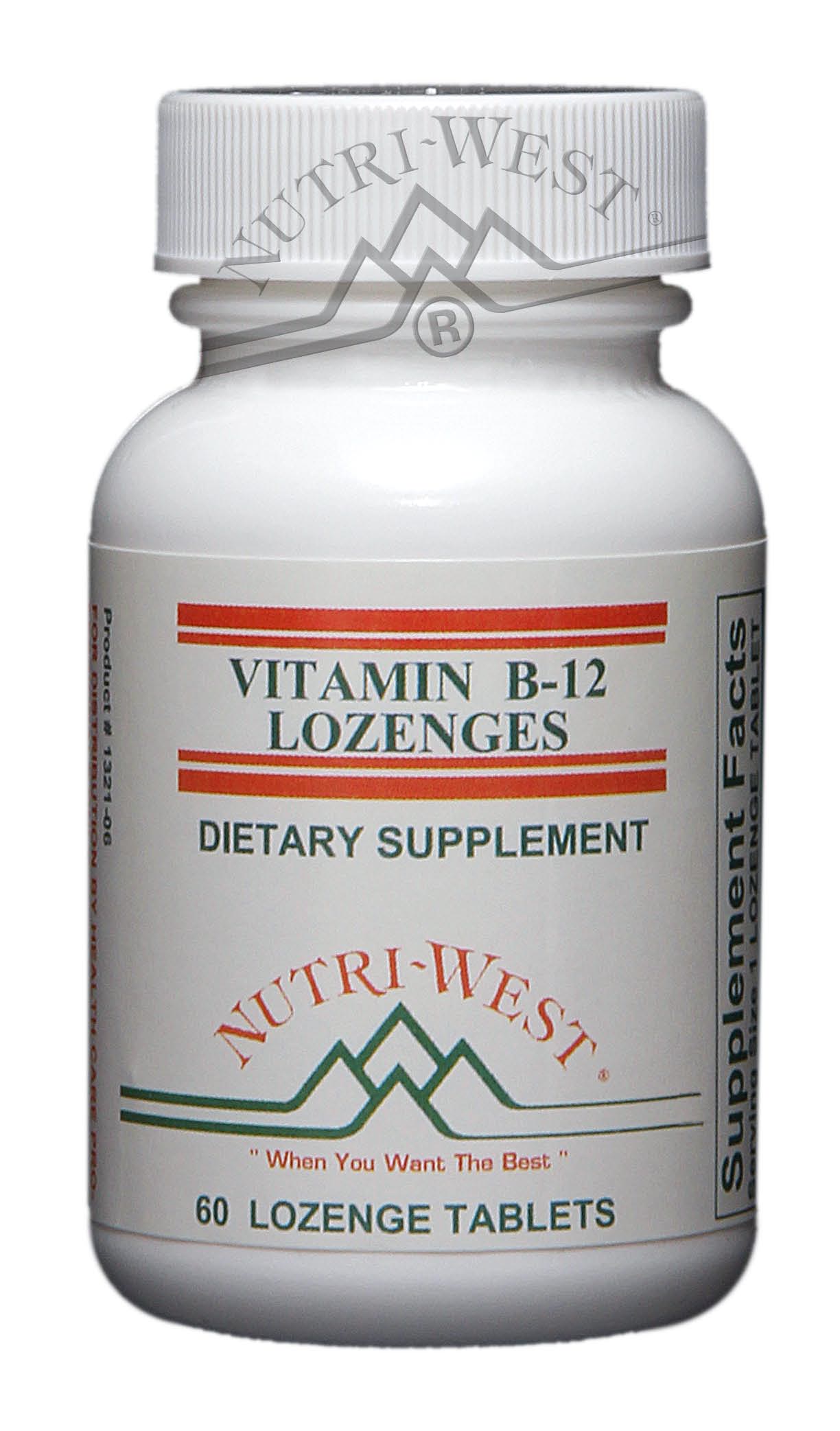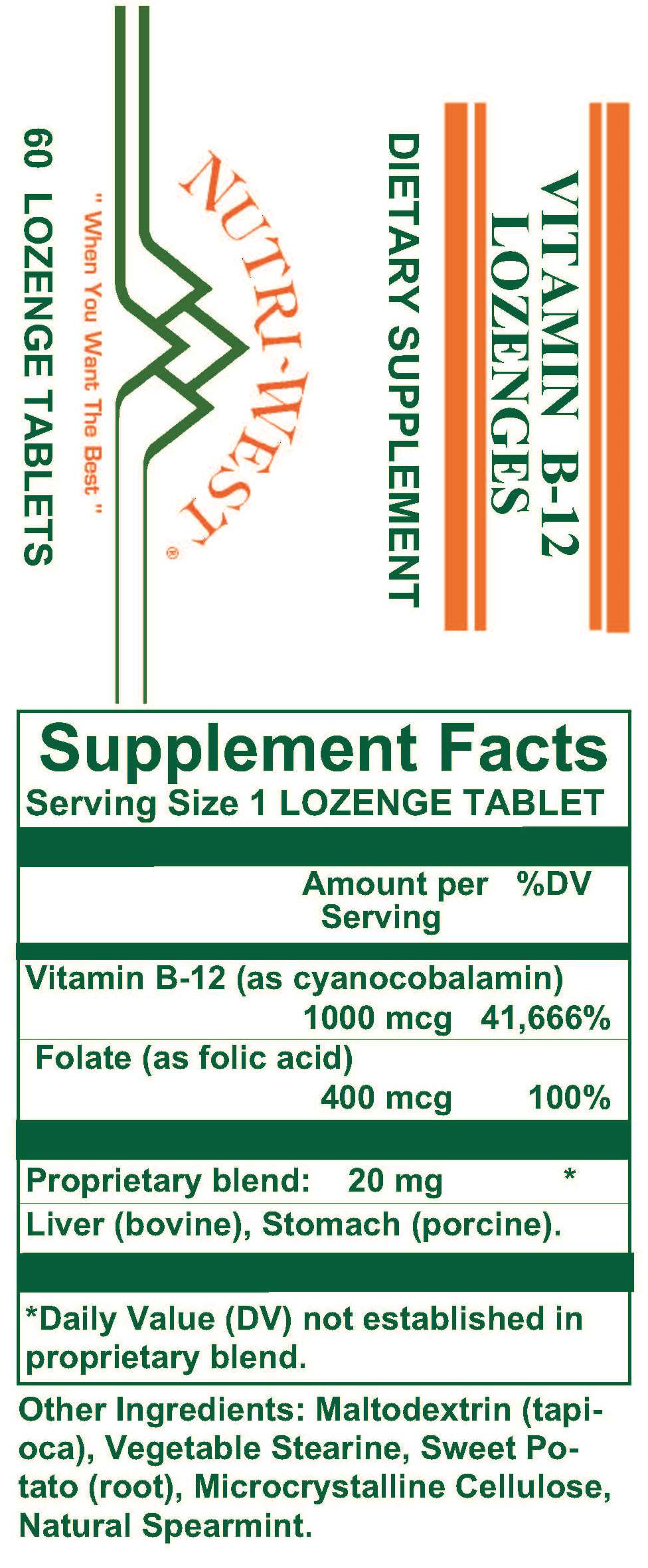 Vitamin B-12 LozengeS
***
Product # :

1321 ***

Company :

Nutri-West

Size :

60 lozenge tablets per bottle
Index of Common Applications Group :
B Vitamin; Brain/Cognitive Support; Detox Support; Digestive Support; Energy Support; Eye Support; Liver Support
Supportive Function :
Slow Dissolving B-12 Lozenge Tablet. An easily assimilated form of Vitamin B-12 (with complementary folic acid) that dissolves for optimal absorption. Vitamin B-12 functions in red blood cell formation, nervous system function, and RNA and DNA synthesis.
Ingredients :
Each Lozenge Tablet Contains: Vitamin B-12 (as cyanocobalamin) 1,000 mcg, Folic Acid (as folic acid) 400 mcg. Proprietary blend 20 mg* of: Liver (bovine), Stomach (porcine). Natural spearmint
Other Ingredients :
Maltodextrin (tapioca), Vegetable Stearine, Sweet Potato (root), Microcrystalline Cellulose, Natural Spearmint
Contraindications :
Vitamin B-12 is non-toxic, even in doses that have exceeded the RDA by 10,000 times. Being water-soluble, excesses are excreted in the urine. Folic acid should not be given if a B-12 deficiency is suspected, because it can mask the symptoms. A rare congenital defect prevents the metabolism of cyancobalamin. Medicinal amounts of any vitamin, mineral or specialty nutrient should only be taken with the advice of a trained licensed healthcare professional.
Suggested Dosage :

1 lozenge tablet daily or as directed

Vegetarian or Vegan :

No

Gluten Free :

Yes

Allergens :

None

Professional Notes :

---

Patient Instructions :

---
*** No Frees With This Product
Presented by Nutri-West as an Educational Service
Copyright Nutri-West, Inc. All rights reserved.
Made with pride in Wyoming
where business is still done on a handshake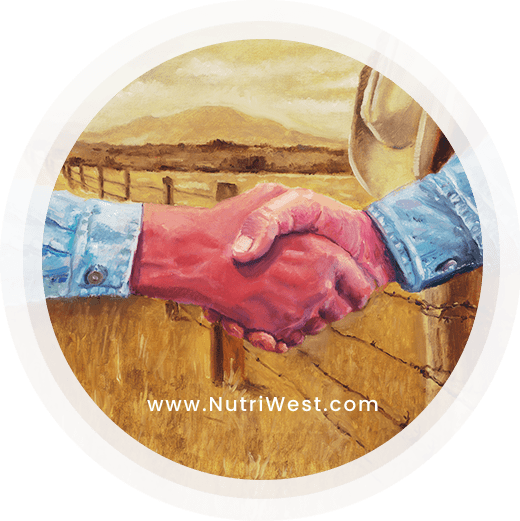 Our dedication to you, the health care provider, is absolute. You deserve our personal best in service and support