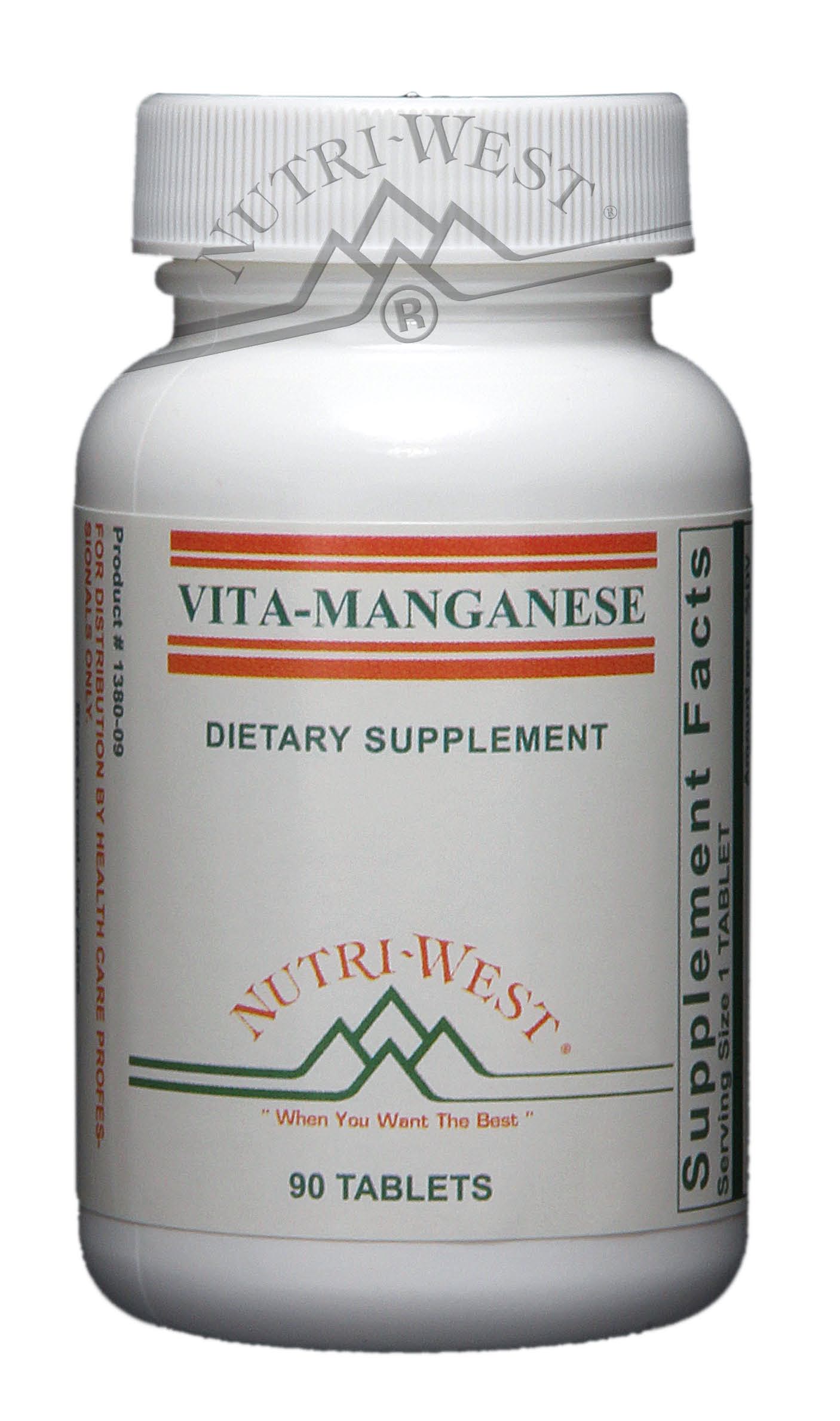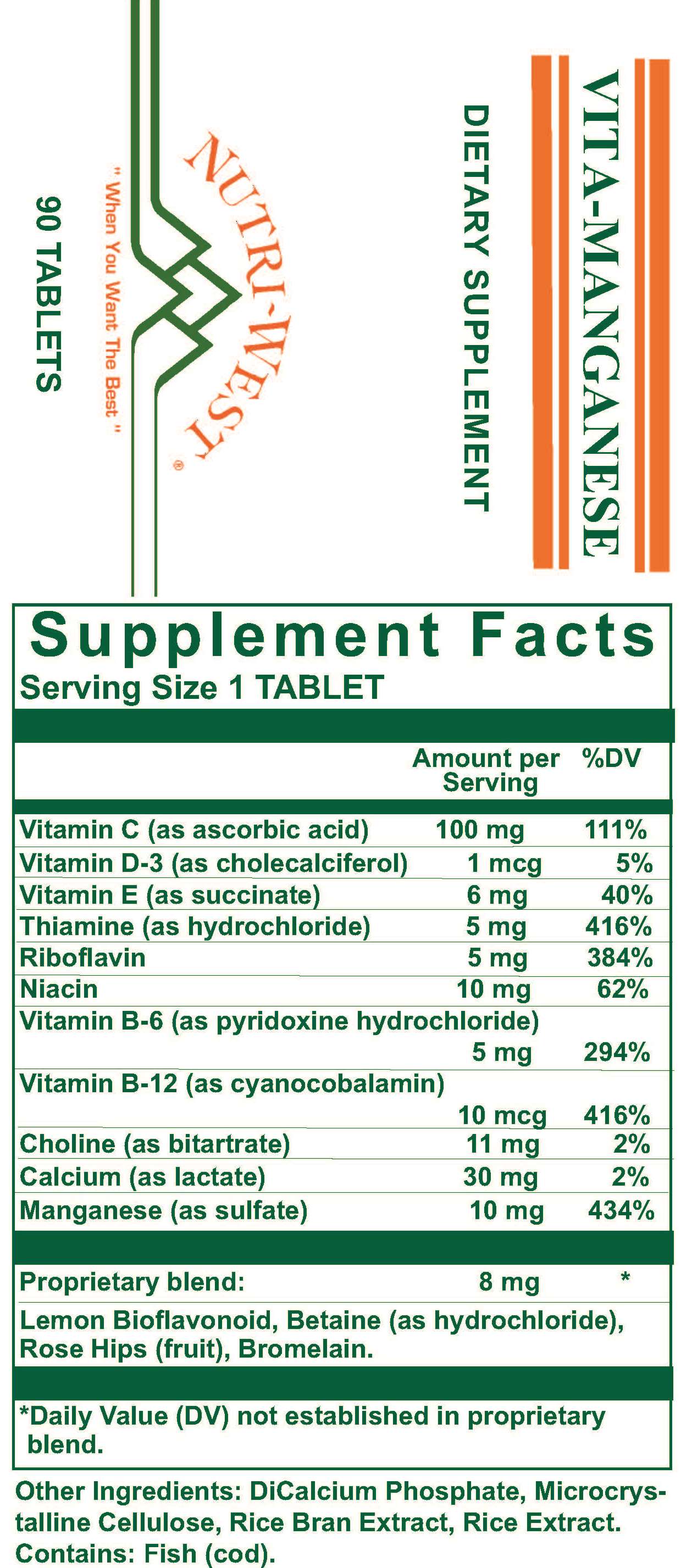 Vita-Manganese
***
Product # :

1380 ***

Company :

Nutri-West

Size :

90 tablets per bottle
Index of Common Applications Group :
Joint Support; Mineral Product
Supportive Function :
Manganese, an extremely important enzyme cofactor for numerous biochemical reactions (i.e. ligament/joint/spinal processes), is enhanced with synergistic vitamins to support a smooth running, integrated system, including low back support.
Ingredients :
Each Tablet Contains: Vitamin C (as ascorbic acid) 100 mg, Vitamin D3 (as cholecalciferol) 1 mcg, Vitamin E (as succinate) 6 mg, Thiamine (as hydrochloride) 5 mg, Riboflavin 5 mg, Niacin 10 mg, Vitamin B-6 (as pyridoxine hydrochloride) 5 mg, Vitamin B-12 (as cyanocobalamin) 10 mcg, Choline (as bitartrate) 11 mg, Calcium (as lactate) 30 mg, Manganese (as sulfate) 10 mg. Proprietary blend 8 mg* of: Lemon Bioflavonoid, Betaine (as hydrochloride), Rose Hips (fruit), Bromelain.
Other Ingredients :
DiCalcium Phosphate, Microcrystalline Cellulose, Rice Bran Extract, Rice Extract
Contraindications :
High dosages of vitamin C (>1000 mg.) should not be taken by gout patients or by kidney stone formers. Vitamin C is contraindicated in iron overload disease.
Suggested Dosage :

1 tablet daily or as directed

Vegetarian or Vegan :

No

Gluten Free :

Yes

Allergens :

Contains Fish (cod)

Professional Notes :

---

Patient Instructions :

---
***No Frees With This Product
Presented by Nutri-West as an Educational Service
Copyright Nutri-West, Inc. All rights reserved.
Made with pride in Wyoming
where business is still done on a handshake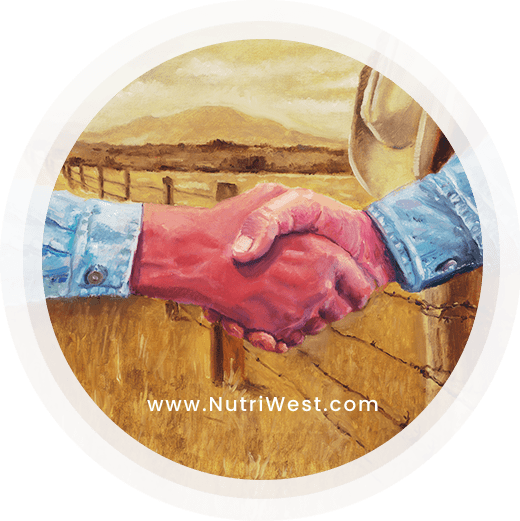 Our dedication to you, the health care provider, is absolute. You deserve our personal best in service and support