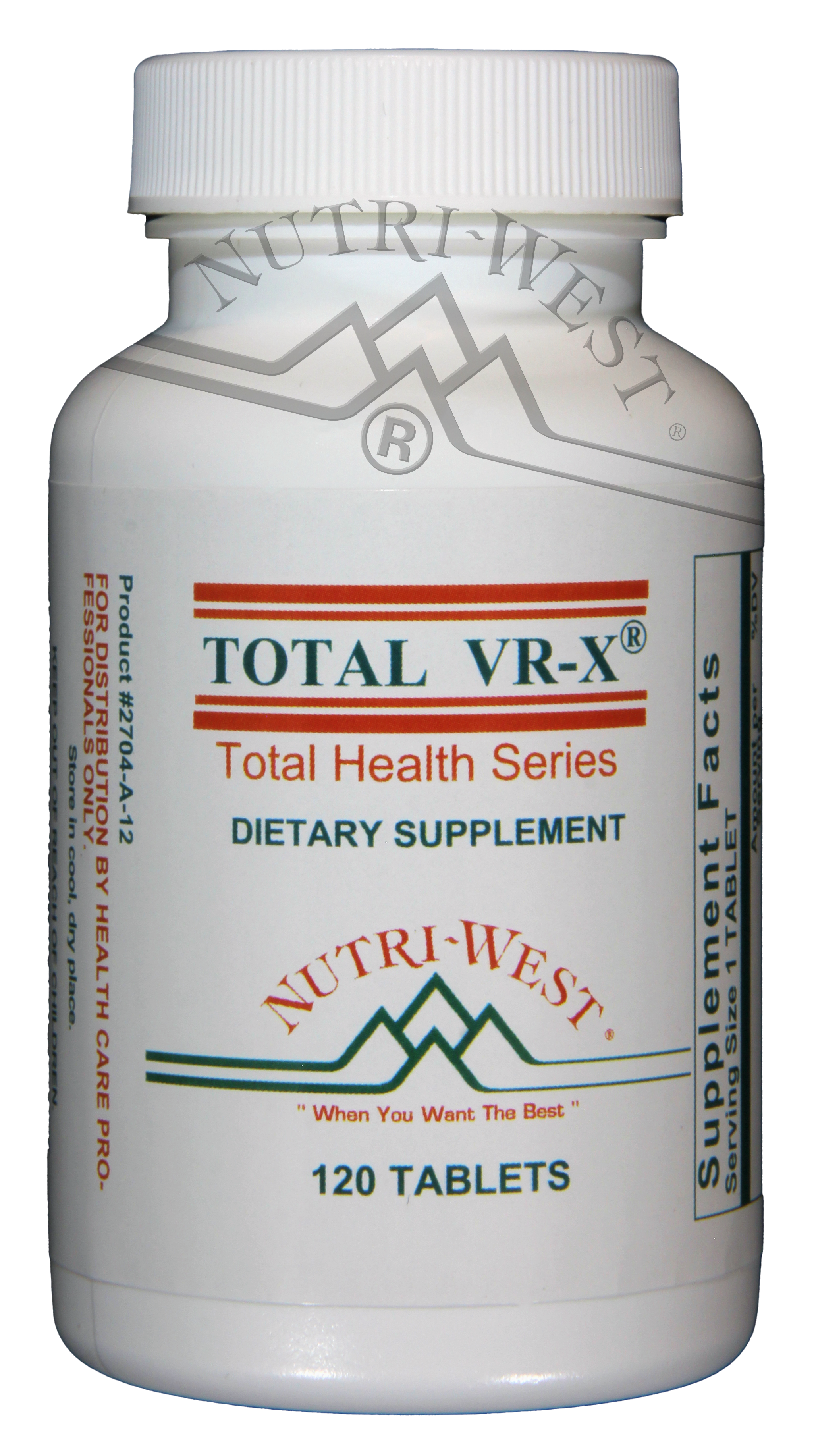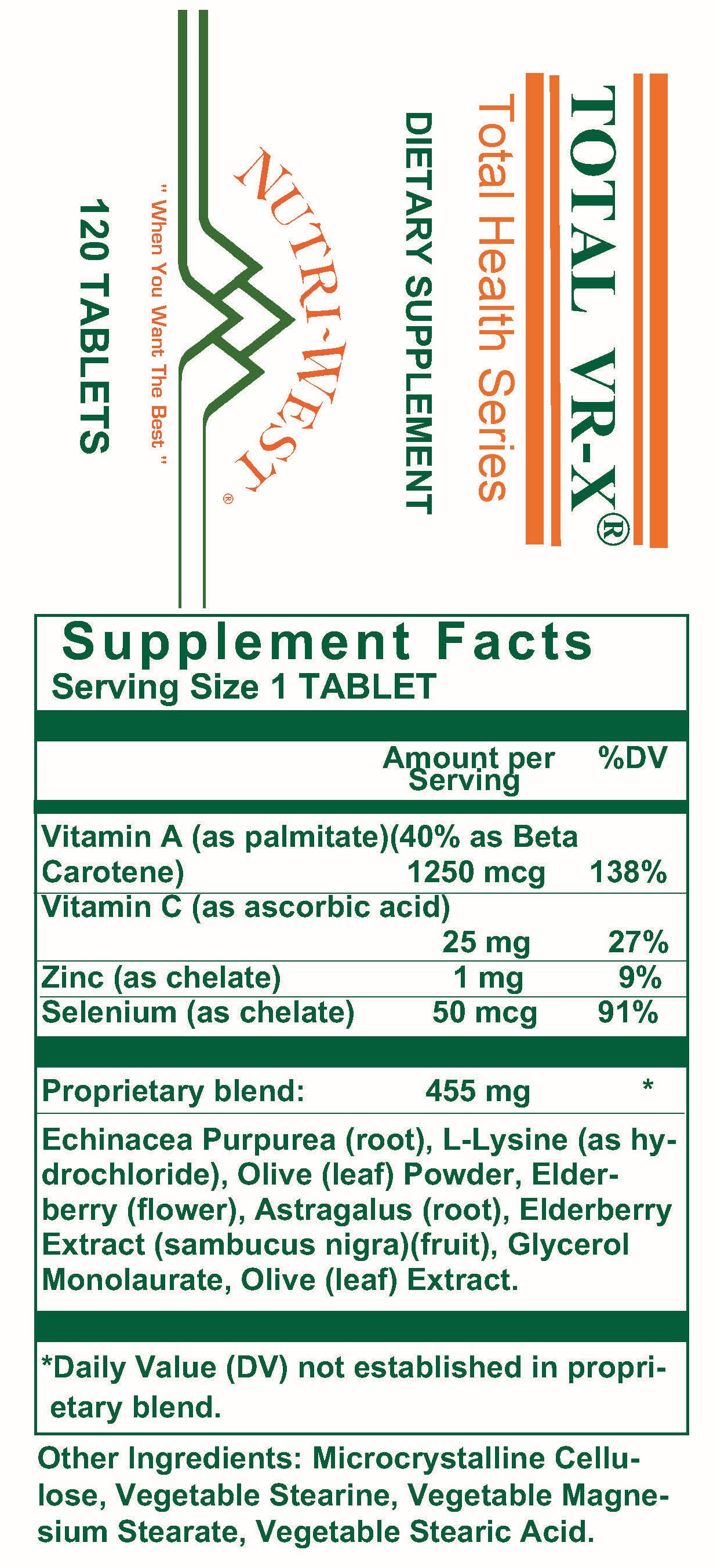 Total VR-X (120)
Product # :

2704A

Company :

Nutri-West

Size :

120 tablets per bottle
Index of Common Applications Group :
Immune System Support
Supportive Function :
A uniquely orchestrated combination of powerful phytochemicals and nutrients make up this formula, among them the highly active components in olive leaf including Oleuropein.
Ingredients :
Each Tablet Contains: Vitamin A (as palmitate) (40% as Beta Carotene) 1250 mcg, Vitamin C (as ascorbic acid) 25 mg, Zinc (as chelate) 1 mg, Selenium (as chelate) 50 mcg. Proprietary blend 455 mg* of: Echinacea Purpurea (root), L-Lysine (as hydrochloride), Olive (leaf) Powder, Elderberry (flower), Astragalus (root), Elderberry Extract (sambucus nigra)(fruit), Glycerol Monolaurate, Olive (leaf) Extract.
Other Ingredients :
Microcrystalline Cellulose, Vegetable Stearine, Vegetable Magnesium Stearate, Vegetable Stearic Acid.
Contraindications :
Contraindicated in pregnancy. Echinacea contains sugars in its cell membrane which the body can build resistance to. Some believe that the immune system should not be constantly stimulated, and recommend not taking continuously (I.e. 8 weeks on, 1 week off).
Suggested Dosage :

1 tablet daily or as directed

Vegetarian or Vegan :

No

Gluten Free :

Yes

Allergens :

None

Professional Notes :

---

Patient Instructions :

---
Presented by Nutri-West as an Educational Service
Copyright Nutri-West, Inc. All rights reserved.
Made with pride in Wyoming
where business is still done on a handshake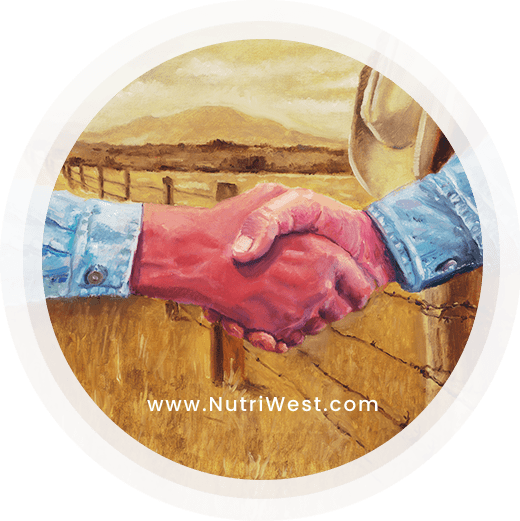 Our dedication to you, the health care provider, is absolute. You deserve our personal best in service and support