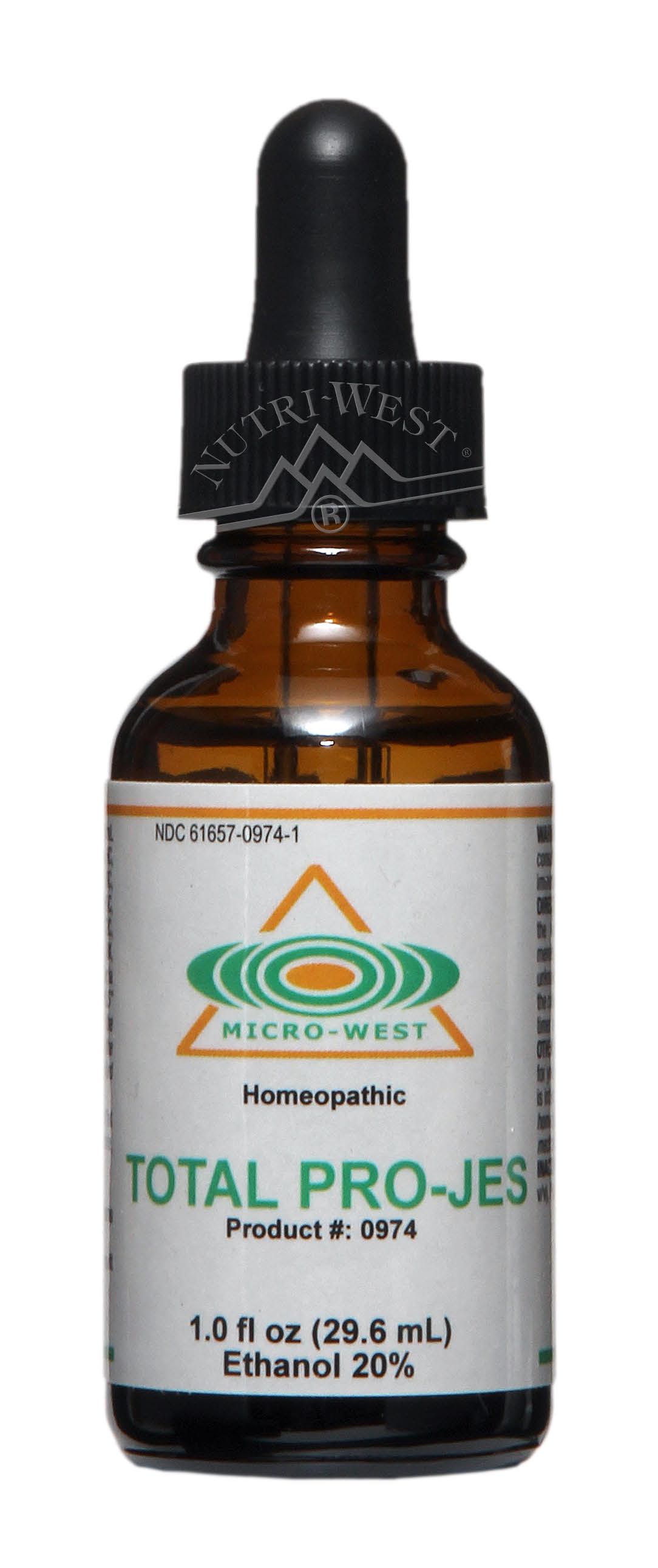 Total Pro-Jes (Homeopathic)
***
Product # :

0974 ***

Company :

Micro-West

Size :

1 oz
Index of Common Applications Group :
Female Support; Homeopathic; Hormone Balance Support; Male Support
Supportive Function :
Female Support
Ingredients :
Active Ingredients (HPUS*): 100 mL contains 7.14 mL each: Belladonna 6C, Chelidonium maj 6C, Dioscorea 6C, Folliculinum 6C, Glandula suprarenalis suis 6C, Hepar suis 6C, Hypothalamus 6C, Lilum 12C, Oophorinum 6C, Pituitarum posterium 8X, Placenta totalis suis 6X, Pulsatilla 12C, Sepia 12C, Sulphur 12C. *The letters "HPUS" indicate that the components in the product are officially monographed in the Homeopathic Pharmacopeia of the United States.
Other Ingredients :
Inactive Ingredients: Ethanol (20% v/v), Purified water.
Contraindications :
WARNINGS: Stop use and call a doctor if symptoms persist or worsen. If pregnant or breast-feeding, consult a healthcare professional before use. Keep out of reach of children. Contains alcohol: in case of accidental overdose, consult a poison control center immediately.
Suggested Dosage :

6 drops orally 4 times per day or as directed. For ages 12 to adult

Vegetarian or Vegan :

No

Gluten Free :

Yes

Allergens :

None

Professional Notes :

---

Patient Instructions :

---
*** No Frees With This Product
Presented by Nutri-West as an Educational Service
Copyright Nutri-West, Inc. All rights reserved.
Made with pride in Wyoming
where business is still done on a handshake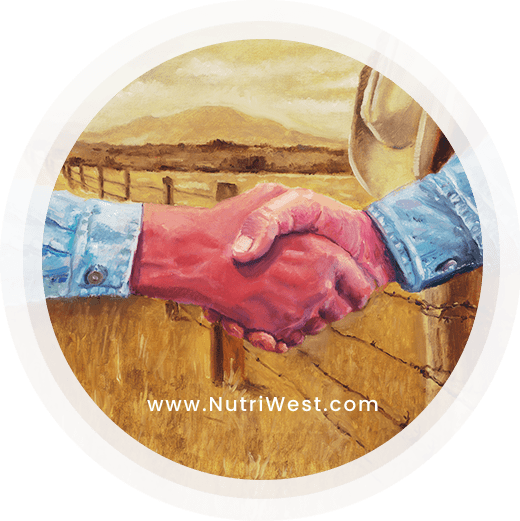 Our dedication to you, the health care provider, is absolute. You deserve our personal best in service and support