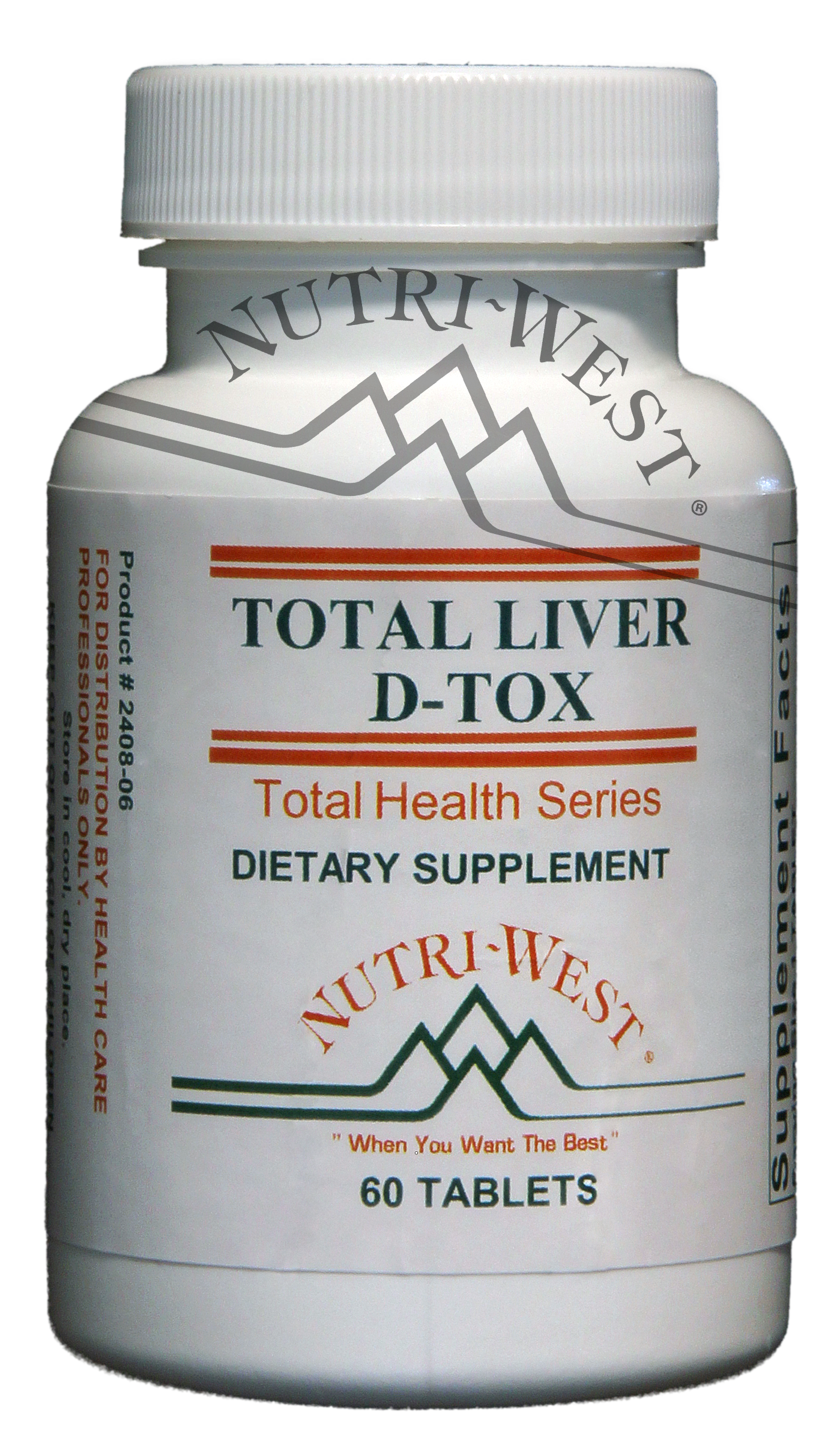 Total Liver D-Tox (60)
***
Product # :

2408 ***

Company :

Nutri-West

Size :

60 tablets per bottle
Index of Common Applications Group :
Cholesterol Support; Liver Support
Supportive Function :
The liver is the main organ presented with the task of dealing with daily toxic assaults and Total Liver D-Tox was formulated to aid the detoxification efficiency of the liver. (Lipoic Acid – 50% R form and 50% S form)
Ingredients :
Each Tablet Contains: Vitamin A (from cod liver oil) 300 mcg, Vitamin C (as ascorbic acid) 25 mg, Vitamin E (as succinate) 6 mg, Thiamine (as hydrochloride) 5 mg, Choline (as bitartrate) 12 mg, Magnesium (as chelate) 10 mg, Zinc (as chelate) 0.500 mg, Selenium (as chelate) 25 mcg, Manganese (as chelate) 0.100 mg. Proprietary blend 437.75 mg* of: Milk Thistle (seed), Cellulase, Amylase, Lipase, Protease, Garlic (root), Beet (root), Calcium D-Glucarate, Phosphatidyl Choline (from lecithin), Liver (bovine), Black Currant (Seed) Oil, DL-Methionine, Milk Thistle Extract (leaf), Alpha Lipoic Acid.
Other Ingredients :
Microcrystalline Cellulose, Silicate, Vegetable Stearine, Vegetable Magnesium Stearate, Vegetable Stearic Acid.
Contraindications :
No known contraindications
Suggested Dosage :

1 tablet daily or as directed

Vegetarian or Vegan :

No

Gluten Free :

Yes

Allergens :

Contains Egg, Soybean, Fish (cod)

Professional Notes :

---

Patient Instructions :

---
*** No Frees With This Product
Presented by Nutri-West as an Educational Service
Copyright Nutri-West, Inc. All rights reserved.
Made with pride in Wyoming
where business is still done on a handshake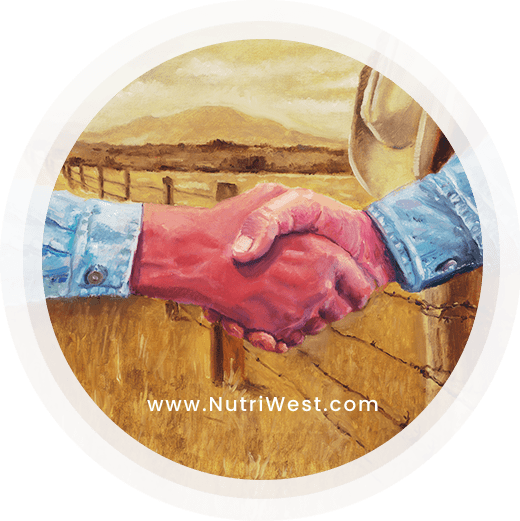 Our dedication to you, the health care provider, is absolute. You deserve our personal best in service and support