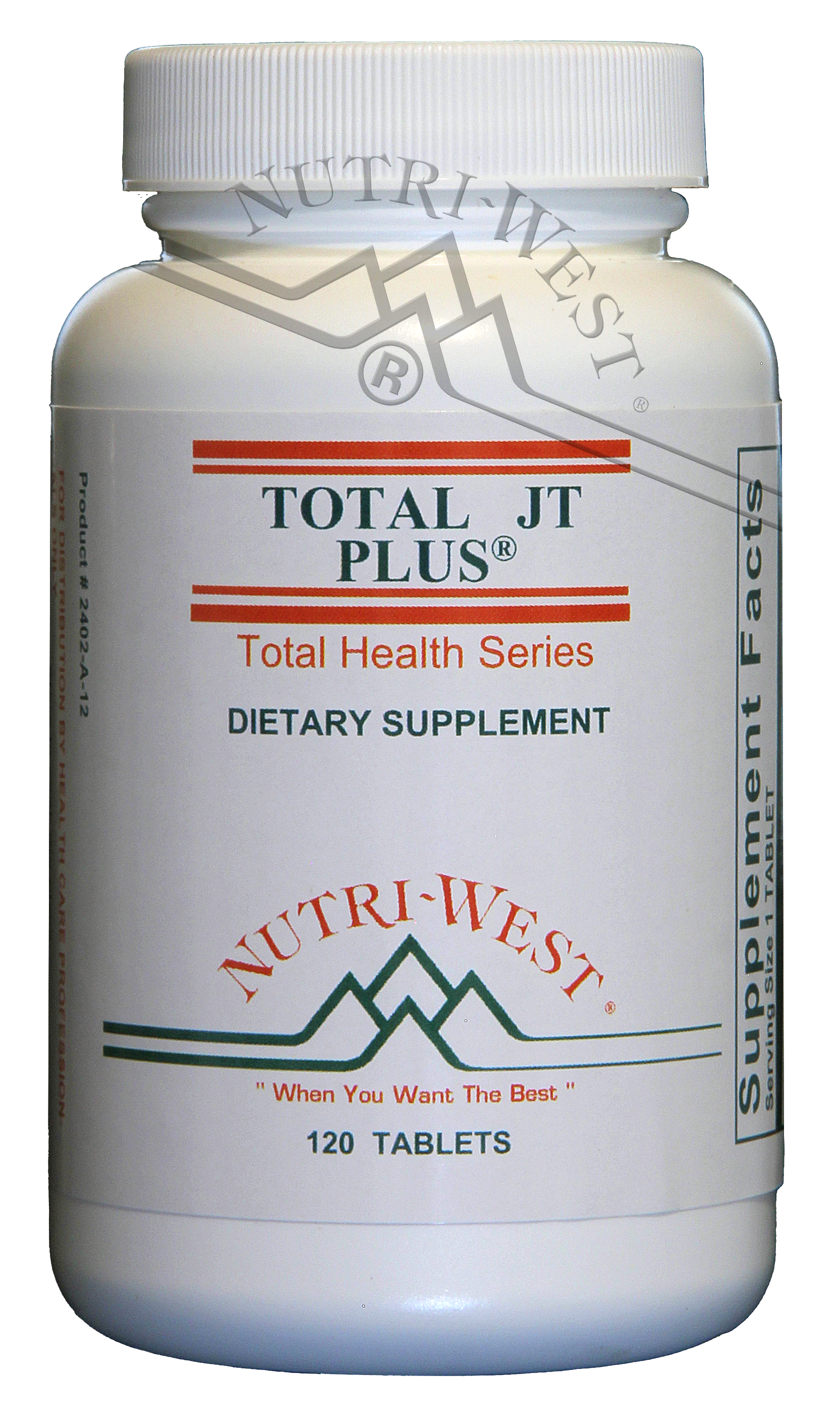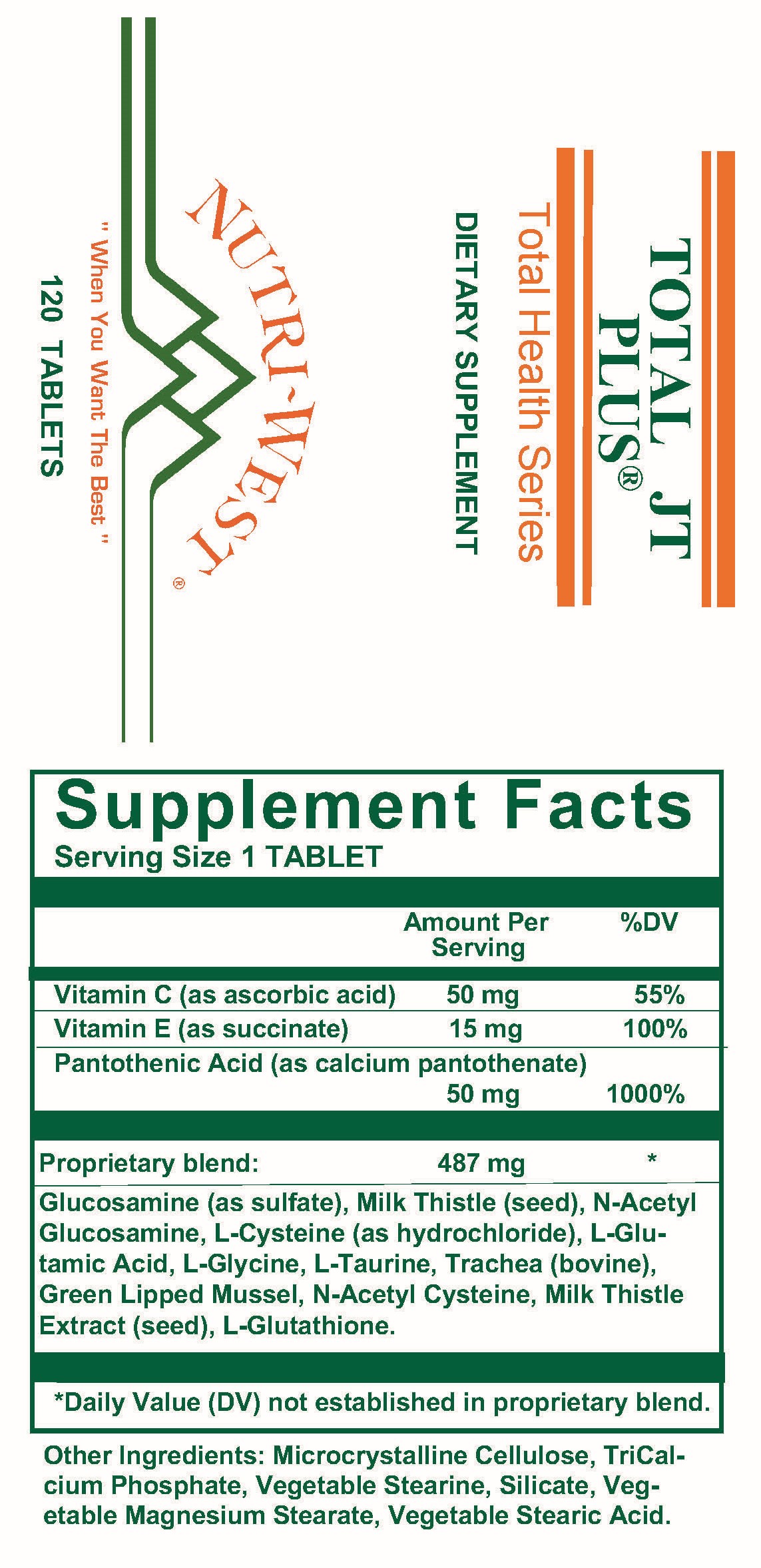 Total JT Plus (120)
Product # :

2402A

Company :

Nutri-West

Size :

120 tablets per bottle
Index of Common Applications Group :
Joint Support
Supportive Function :
A superb formula tested against individual nutrients for its synergistic action in supporting healthy bone and connective tissue. In the body, some glucosamine sulfate is converted to NAG. Antioxidant nutrients all lend support that can be helpful. Mucopolysaccharides are also important building blocks, which are furnished in this formula by green-lipped mussel.
Ingredients :
Each Tablet Contains: Vitamin C (as ascorbic acid) 50 mg, Vitamin E (as succinate) 15 mg, Pantothenic Acid (as calcium pantothenate) 50 mg. Proprietary blend 487 mg* of: Glucosamine (as sulfate), Milk Thistle (seed), N-Acetyl Glucosamine, L-Cysteine (as hydrochloride), L-Glutamic Acid, L-Glycine, L-Taurine, Trachea (bovine), Green Lipped Mussel, N-Acetyl Cysteine, Milk Thistle Extract (seed), L-Glutathione.
Other Ingredients :
Microcrystalline Cellulose, TriCalcium Phosphate, Vegetable Stearine, Silicate, Vegetable Magnesium Stearate, Vegetable Stearic Acid.
Contraindications :
No known contraindications
Suggested Dosage :

1 tablet daily or as directed

Vegetarian or Vegan :

No

Gluten Free :

Yes

Allergens :

none

Professional Notes :

---

Patient Instructions :

---
Presented by Nutri-West as an Educational Service
Copyright Nutri-West, Inc. All rights reserved.
Made with pride in Wyoming
where business is still done on a handshake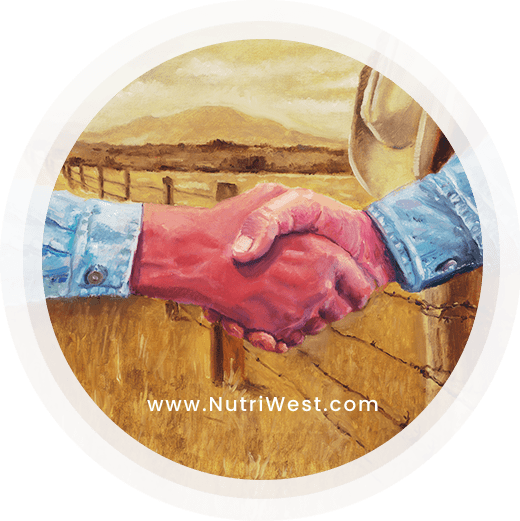 Our dedication to you, the health care provider, is absolute. You deserve our personal best in service and support