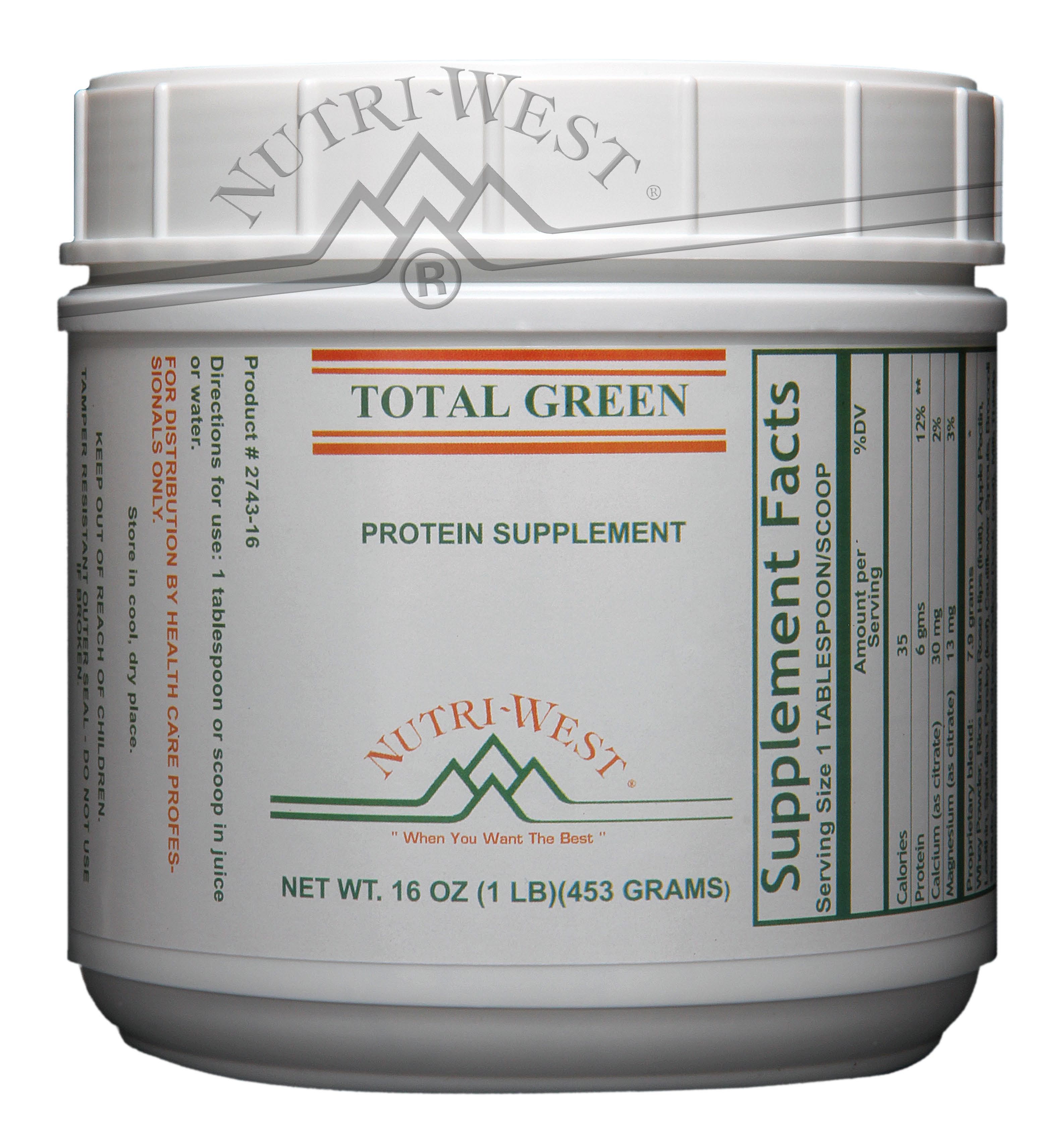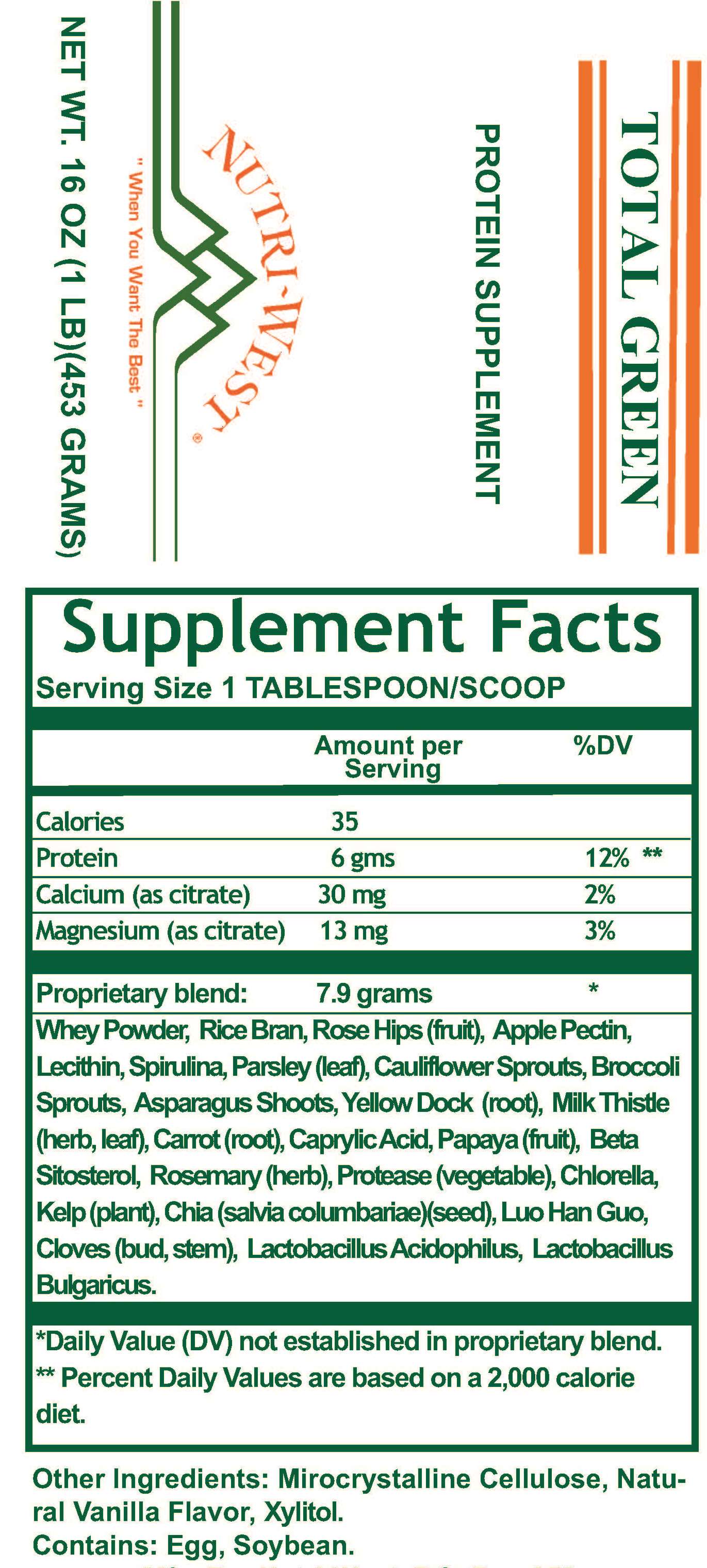 Total Green (Protein Powder)
***
Product # :

2743 ***

Company :

Nutri-West

Size :

16 oz
Index of Common Applications Group :
Aging Support; Antioxididant Support; Cox-2 Inhibitor Support; Detox Support; Inflammation Support; Muscle Building Support; Protein Powder; Weight Support
Supportive Function :
Protein Powder. A wide array of plant Flavonoids, antioxidants, fiber and healthful nutrients provides overall support for health, including detoxification, weight balance, immune system support, inflammation support, protein balance, cholesterol and triglyceride levels, etc.
Ingredients :
Each Tablespoon/Scoop Contains: Calories: 35; Protein: 6 gms; Calcium (as citrate) 30 mg, Magnesium (as citrate) 13 mg. Proprietary blend 7.9 grams* of: Whey Powder, Rice Bran, Rose Hips (fruit), Apple Pectin, Lecithin, Spirulina, Parsley (leaf), Cauliflower Sprouts, Broccoli Sprouts, Asparagus Shoots, Yellow Dock (root), Milk Thistle (herb,leaf), Carrot (root), Caprylic Acid, Papaya (fruit), Beta Sitosterol, Rosemary (herb), Protease (vegetable), Chlorella, Kelp (plant), Chia (salvia columbariae)(seed), Luo Han Guo, Cloves (bud, stem), Lactobacillus Acidophilus, Lactobacillus Bulgaricus.
Other Ingredients :
Microcrystalline Cellulose, Natural Vanilla Flavor, Xylitol
Contraindications :
Total Green is high in vitamin K, so caution is indicated with blood-thinning drugs.
Suggested Dosage :

1 tablespoon/scoop daily or as directed

Vegetarian or Vegan :

No

Gluten Free :

Yes

Allergens :

Contains Egg, Soybean

Professional Notes :

---

Patient Instructions :

---
*** No Frees With This Product
Presented by Nutri-West as an Educational Service
Copyright Nutri-West, Inc. All rights reserved.
Made with pride in Wyoming
where business is still done on a handshake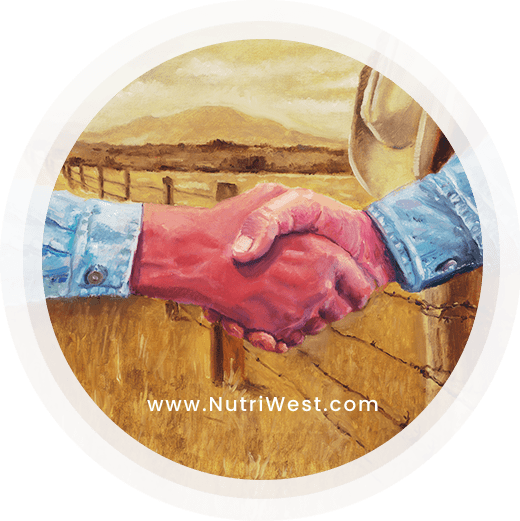 Our dedication to you, the health care provider, is absolute. You deserve our personal best in service and support