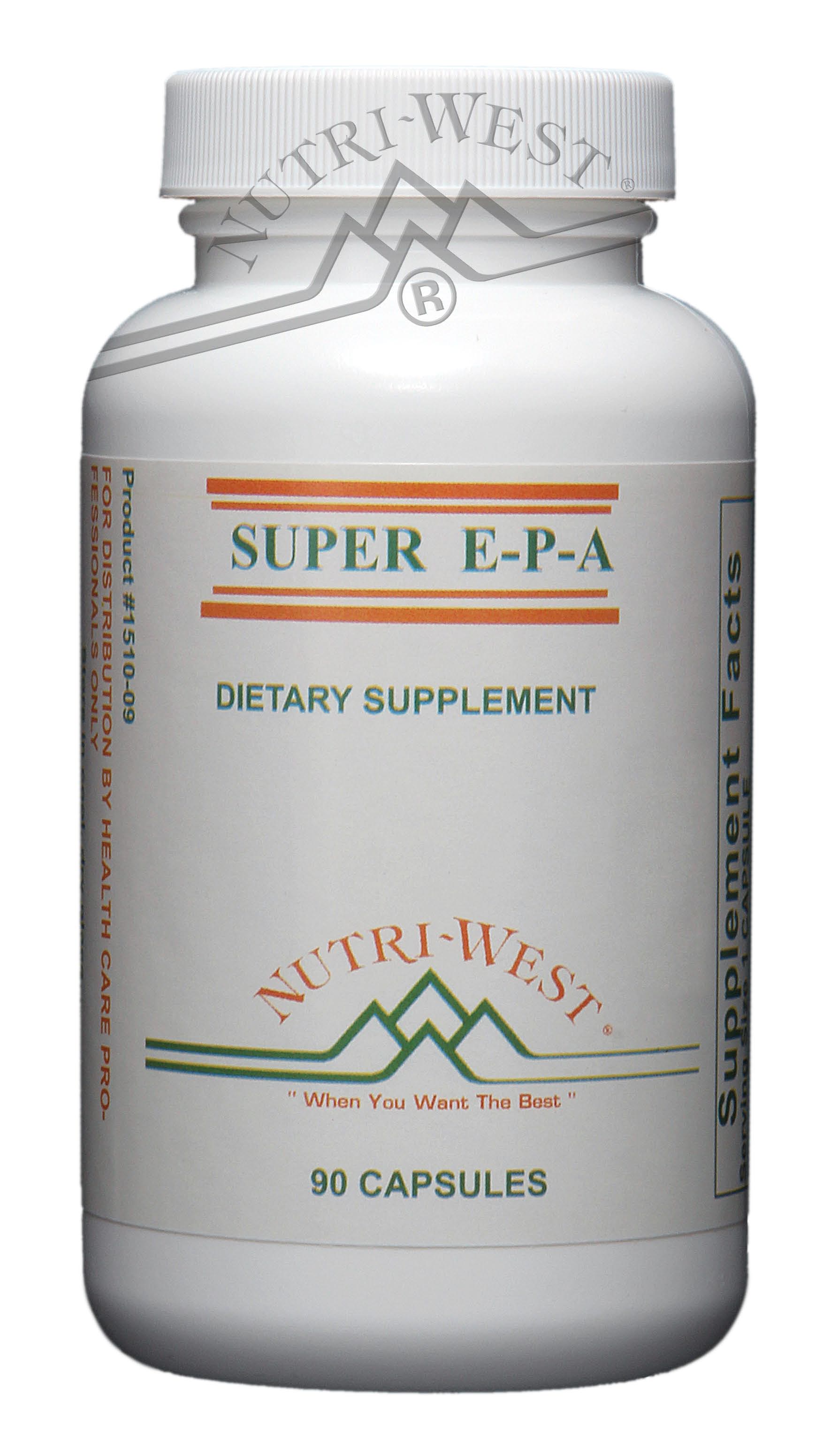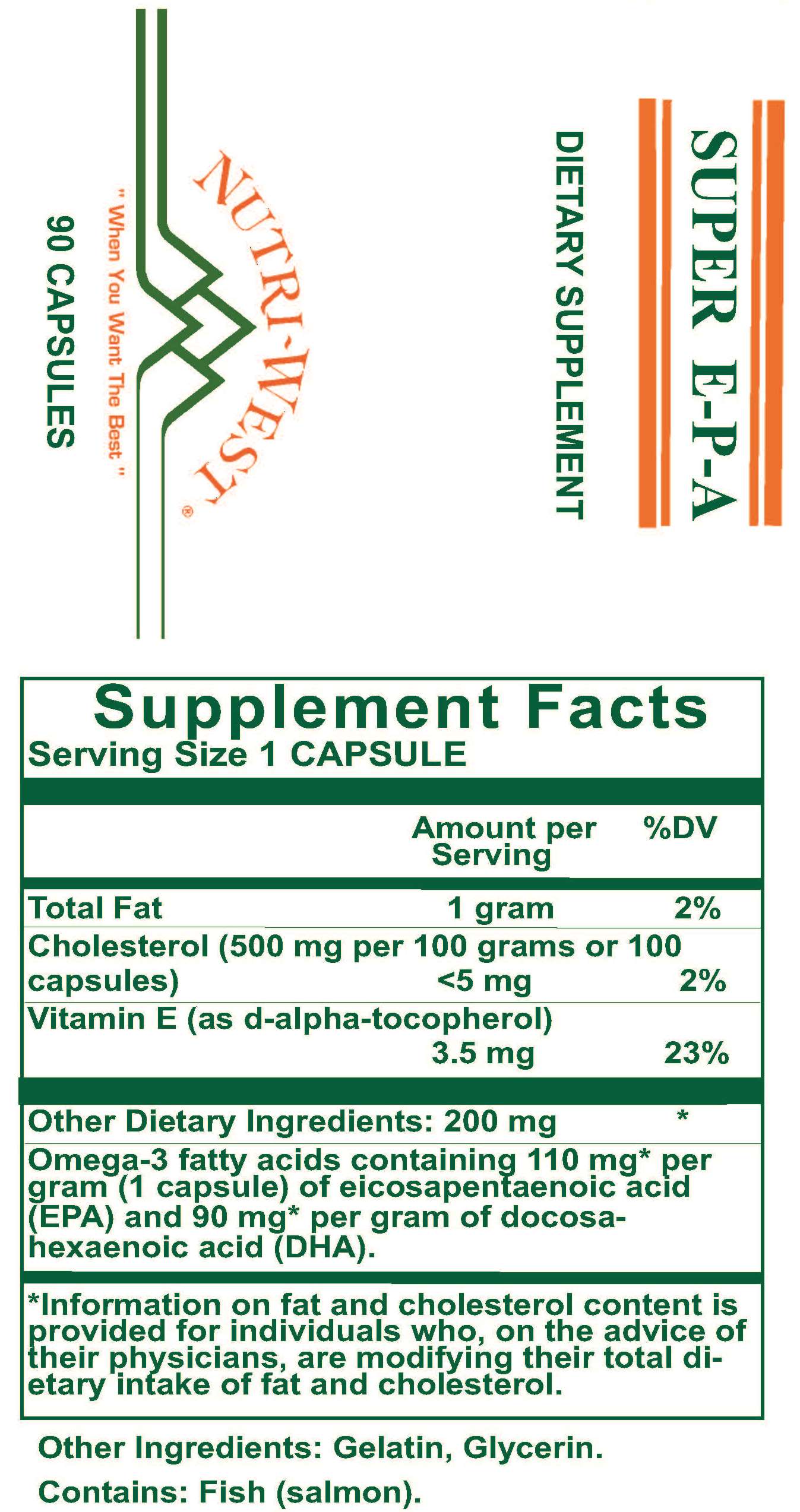 Super EPA
**
Product # :

1510 ***

Company :

Nutri-West

Size :

90 capsules per bottle
Index of Common Applications Group :
Inflammation Support
Supportive Function :
The omega-3 fatty acids have been well studied for their role in the homeostasis of many systems, including maintenance of cardiovascular health, and proper balance of essential fatty acids. Omega-3 fatty acids contain EPA and DHA, two of the most highly unsaturated fatty acids in the body. The omega-3 fatty acids contribute to balancing the production of prostaglandins and leukotrienes. Super-EPA is rigorously tested for contaminants (i.e. heavy metals/pesticides), and is often chosen as a supplement by people wanting to ensure a healthy balance of toxin-free essential fatty acids. Because of the high degree of unsaturation, vitamin E, which is a potent lipid antioxidant and protectant, is also suggested for supplementation with Super EPA.
Ingredients :
Each Capsule Contains: Total Fat 1 gram, Cholesterol (500 mg per 100 grams or 100 capsules) <5 mg, Vitamin E (as d-alpha-tocopherol) 3.5 mg. Other Dietary Ingredients: 200 mg* of: Omega-3 fatty acids containing 110 mg* per gram (1 capsule) of eicosapentaenoic acid (EPA) and 90 mg* per gram of docosahexaenoic acid (DHA). *Information on fat and cholesterol content is provided for individuals who, on the advice of their physicians, are modifying their total dietary intake of fat and cholesterol.
Other Ingredients :
Gelatin, Glycerin
Contraindications :
Do not take if you are on blood thinning medication. Since fish oil does thin the blood, large doses may increase risk of stroke from hemorrhaging. Fish oil has been used in combination with anticoagulant therapy, however, caution should be employed when larger doses are used. If you experience biliary colic (digestive upset), check gallbladder function.
Suggested Dosage :

1 capsule daily or as directed

Vegetarian or Vegan :

No

Gluten Free :

Yes

Allergens :

Contains Fish (salmon)

Professional Notes :

---

Patient Instructions :

---
*** No Frees With This Product, **Soft Gel Capsules Bovine Source
Presented by Nutri-West as an Educational Service
Copyright Nutri-West, Inc. All rights reserved.
Made with pride in Wyoming
where business is still done on a handshake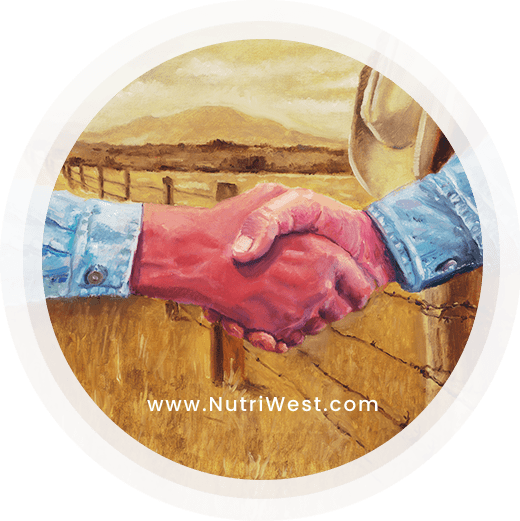 Our dedication to you, the health care provider, is absolute. You deserve our personal best in service and support