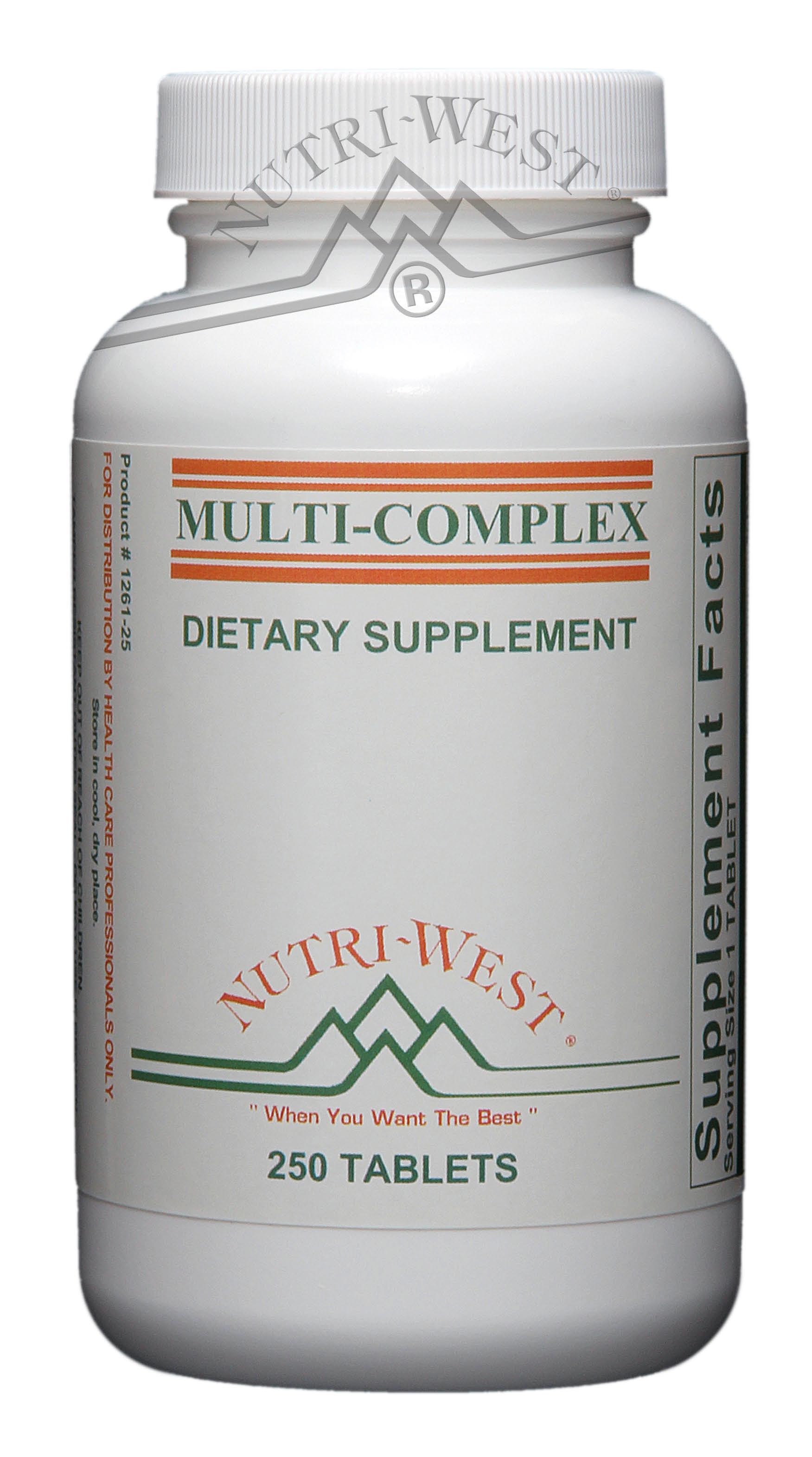 Multi-Complex
***
Product # :

1261 ***

Company :

Nutri-West

Size :

250 tablets per bottle
Index of Common Applications Group :
Multiple Vitamin & Mineral Support
Supportive Function :
Vitamins with Chelated Minerals. A vast assortment of vital vitamins and minerals (chelated for rapid absorption), augmented with bioflavonoids, amino acids and phytonutrients.
Ingredients :
Each Tablet Contains: Vitamin A (from cod liver oil) 1050 mcg, Vitamin C (as ascorbic acid) 50 mg, Vitamin D3 (as cholecalciferol) 3.5 mcg, Vitamin E (as succinate) 3.3 mg, Thiamine (as hydrochloride) 5 mg, Riboflavin 5 mg, Niacin (as niacinamide) 35 mg, Vitamin B-6 (as pyridoxine hydrochloride) 5mg, Folate (as folic acid) 150 mcg, Vitamin B-12 (as cyanocobalamin) 10 mcg, Biotin 10 mcg, Pantothenic Acid (as calcium pantothenate) 15 mg, Choline (as bitartrate) 11 mg, Calcium (as phosphate) 45 mg, Magnesium (as oxide) 25 mg, Zinc (as aspartate) 2 mg, Manganese (as aspartate) 1.5 mg. Proprietary blend 173.8 mg* of: Kelp (plant), Ribonucleic Acid (RNA), Lemon Bioflavonoid, DL-Methionine, Hesperidin, Inositol, L-Lysine (as hydrochloride), Para Amino Benzoic Acid (PABA), Rutin, L-Glutamic Acid (as hydrochloride), Alfalfa (leaf, stem), Parsley (leaf), Watercress (herb).
Other Ingredients :
Microcrystalline Cellulose, Vegetable Stearine, Vegetable Stearic Acid, Vegetable Magnesium Stearate.
Contraindications :
Hyperparathyroidism or sarcoidosis patients should avoid vitamin D supplementation. Hypercalciuria and hypercalcemia are usually not seen unless the daily dose exceeds 2400 IU. Alfalfa contains L-canavanine, which is suspected of causing some allergic reactions in susceptible people. Vitamin A is fat-soluble and can become toxic in acute or chronic doses. Acute toxicity can occur in doses > 200 mg or 660,000 IU (adults) or > 100 mg or 333,000 IU (children). Symptoms can include nausea, vomiting and headache. Chronic doses in amounts 10 times greater than the RDA (14.000 IU infants, or 33,000 IU adults) can result in symptoms of fatigue, fever, and hepatotoxicity. Doses greater than 10,000 IU during pregnancy can be teratogenic (causing birth defects).
Suggested Dosage :

1 tablet daily or as directed

Vegetarian or Vegan :

No

Gluten Free :

Yes

Allergens :

Contains Fish (cod)

Professional Notes :

---

Patient Instructions :

---
*** No Frees With This Product
Presented by Nutri-West as an Educational Service
Copyright Nutri-West, Inc. All rights reserved.
Made with pride in Wyoming
where business is still done on a handshake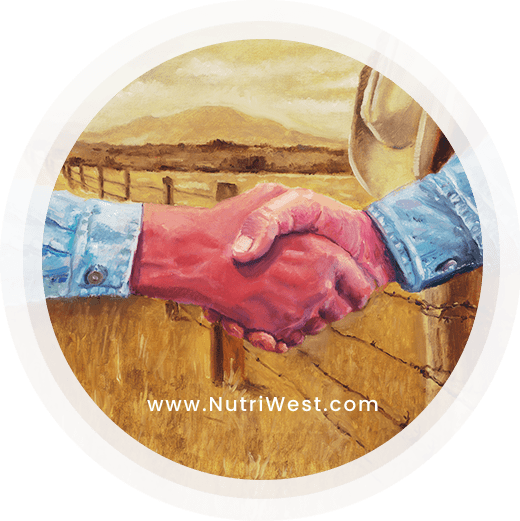 Our dedication to you, the health care provider, is absolute. You deserve our personal best in service and support