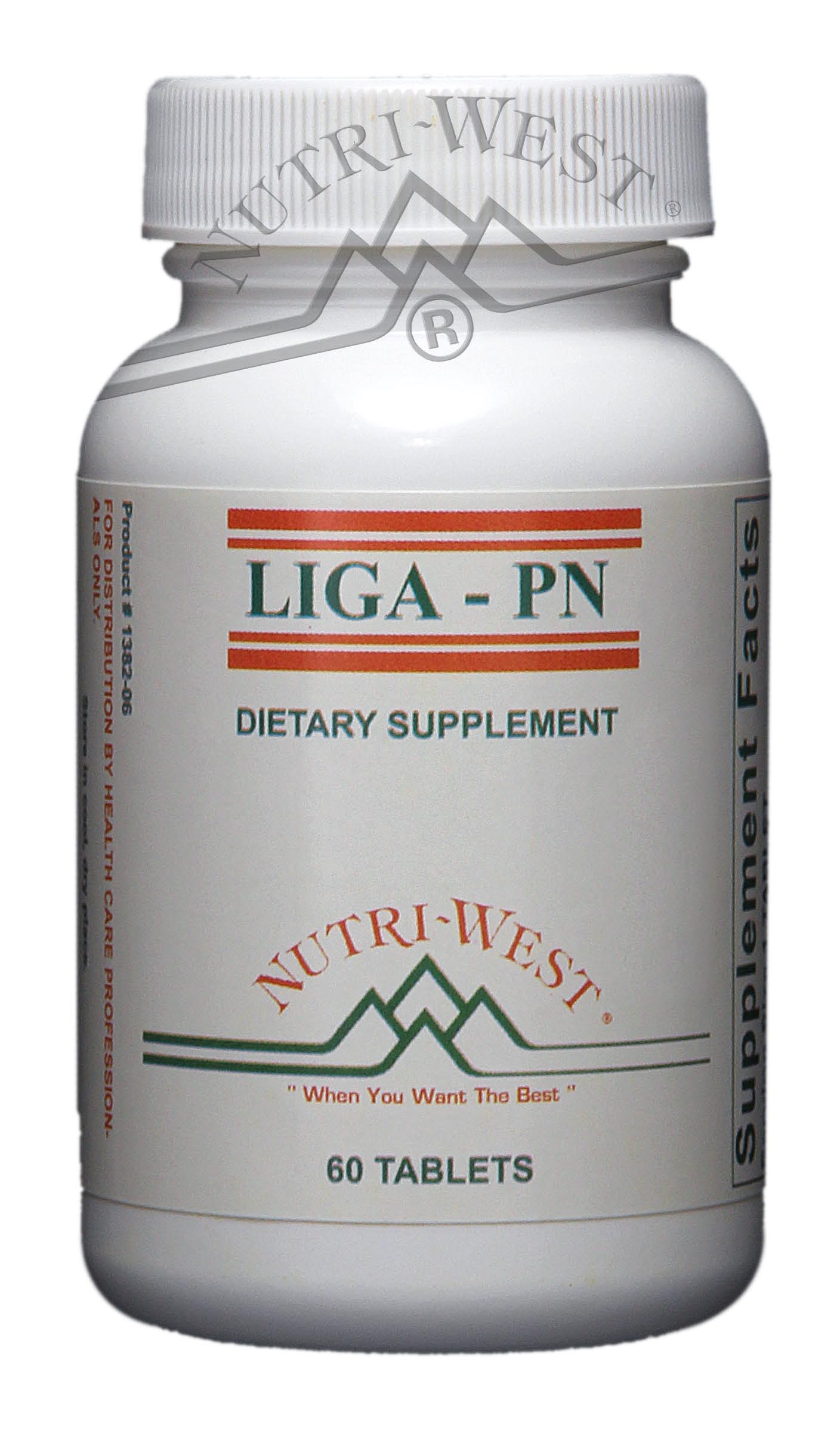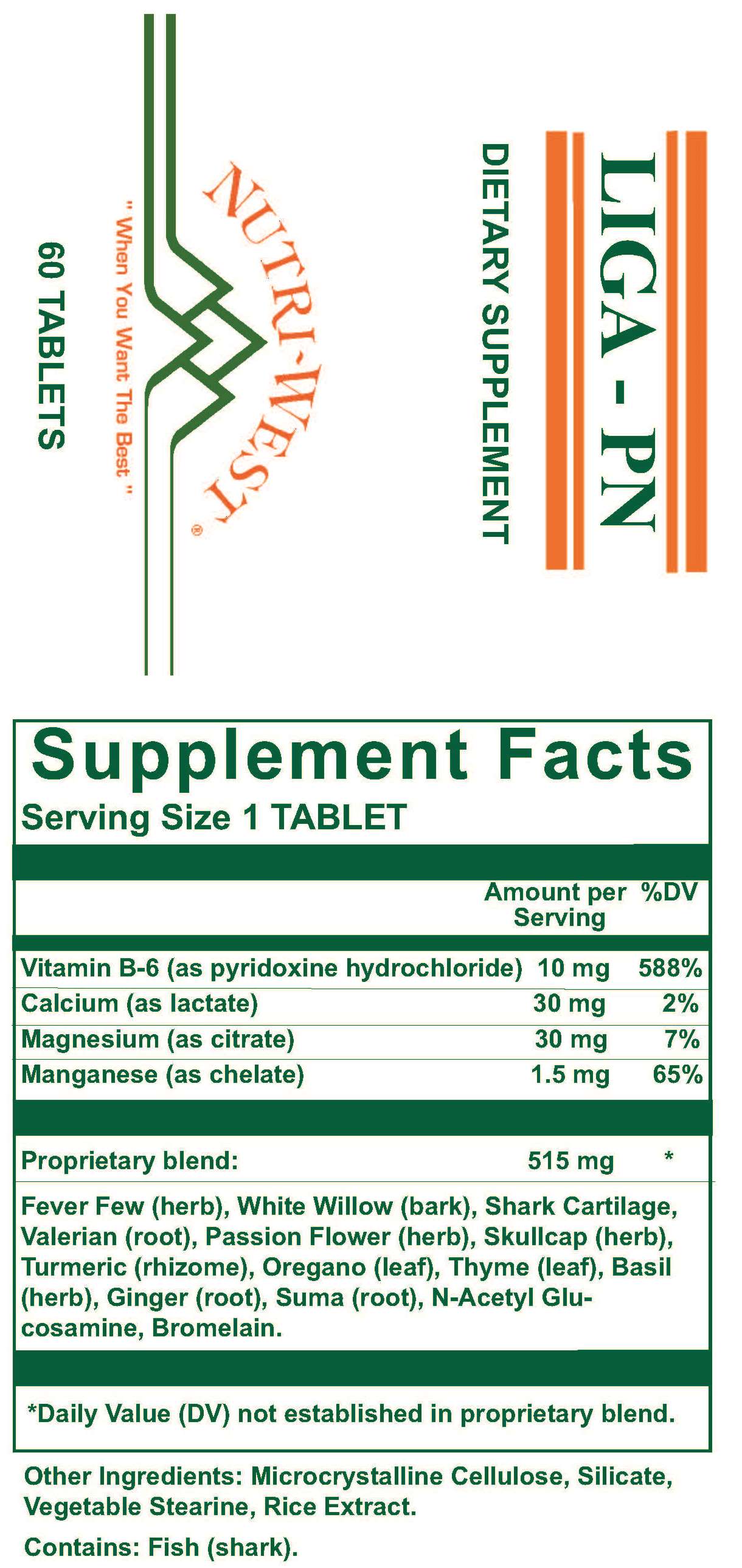 Liga-PN
***
Product # :

1382 ***

Company :

Nutri-West

Size :

60 tablets per bottle
Index of Common Applications Group :
Joint Support; Sleep/Relaxation Support
Supportive Function :
A complex of soothing, calming herbs and nutrients. A popular supplement often chosen by those affected by overworked muscles/ligaments
Ingredients :
Each Tablet Contains: Vitamin B-6 (as pyridoxine hydrochloride) 10 mg, Calcium (as lactate) 30 mg, Magnesium (as citrate) 30 mg, Manganese (as chelate) 1.5 mg. Proprietary blend 515 mg* of: Fever Few (herb), White Willow (bark), Shark Cartilage, Valerian (root), Passion Flower (herb), Skullcap (herb), Turmeric (rhizome), Oregano (leaf), Thyme (leaf), Basil (herb), Ginger (root), Suma (root), N-Acetyl Glucosamine, Bromelain.
Other Ingredients :
Microcrystalline Cellulose, Silicate, Vegetable Stearine, Rice Extract
Contraindications :
Feverfew and ginger should not be taken in large doses with anticoagulant drugs (small amounts are included in this formula). Kava kava should not be combined with alcohol. Do not take during pregnancy.
Suggested Dosage :

1 tablet daily or as directed

Vegetarian or Vegan :

No

Gluten Free :

Yes

Allergens :

Contains Fish (shark)

Professional Notes :

---

Patient Instructions :

---
***No Frees With This Product
Presented by Nutri-West as an Educational Service
Copyright Nutri-West, Inc. All rights reserved.
Made with pride in Wyoming
where business is still done on a handshake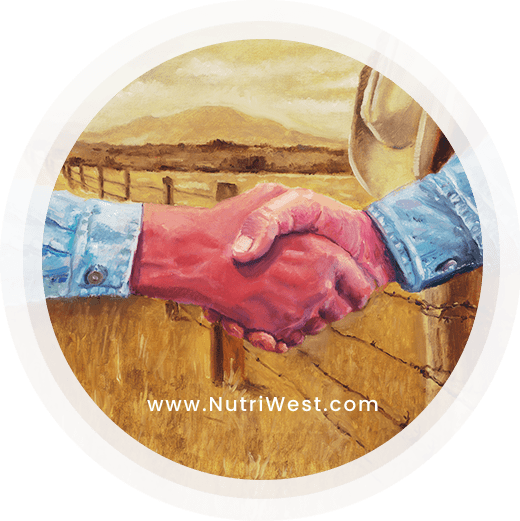 Our dedication to you, the health care provider, is absolute. You deserve our personal best in service and support