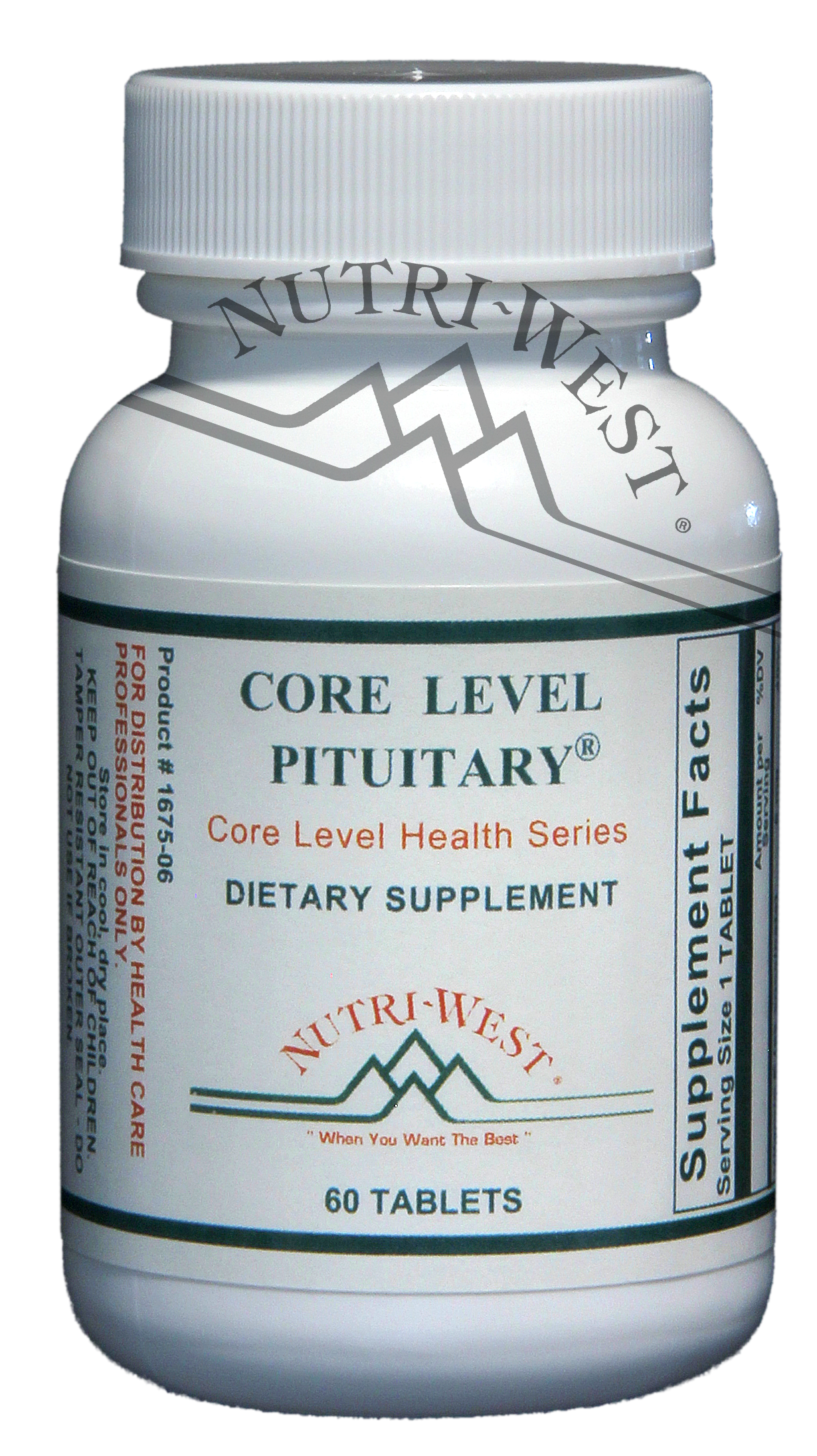 Core Level Pituitary
***
Product # :

1675 ***

Company :

Nutri-West

Size :

60 tablets per bottle
Index of Common Applications Group :
Brain/Cognitive Support; Hormone Balance Support
Supportive Function :
Nutritional support of proper pituitary gland function
Ingredients :
Each Tablet Contains: Vitamin E (as succinate) 6 mg, Vitamin B-6 (as pyridoxine hydrochloride) 5 mg, Folate (as folic acid) 70 mcg, Biotin 40 mcg, Pantothenic Acid (as calcium pantothenate) 15 mg, Choline (as bitartrate) 15 mg, Selenium (as chelate) 5 mcg, Copper (as chelate) 0.150 mg, Manganese (as chelate) 1.5 mg. Proprietary blend 398 mg* of: Kidney (bovine), Inositol, Liver (bovine), Spleen (bovine), Rutin, L-Isoleucine, Pancreas (bovine), Irish Moss (red algae plant), Eleuthero (root), Mammary (bovine), Ribonucleic Acid (RNA), L-Lysine (as hydrochloride), L-Threonine, Pituitary (bovine), L-Leucine, Ovary (bovine), Orchic (bovine), L-Glycine, Black Currant Seed Oil, Parathyroid (bovine), Hemidesmus Indicus (sarsparilla) (root).
Other Ingredients :
Microcrystalline Cellulose, Vegetable Stearine, Rice Bran Extract, Rice Extract
Contraindications :
Contraindicated during pregnancy. Pituitary glandular is contraindicated in cancer.
Suggested Dosage :

1 tablet daily or as directed

Vegetarian or Vegan :

No

Gluten Free :

Yes

Allergens :

None

Professional Notes :

---

Patient Instructions :

---
*** No Frees With This Product
Presented by Nutri-West as an Educational Service
Copyright Nutri-West, Inc. All rights reserved.
Made with pride in Wyoming
where business is still done on a handshake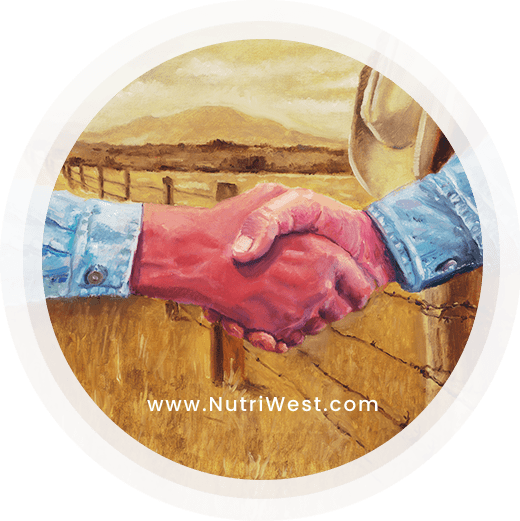 Our dedication to you, the health care provider, is absolute. You deserve our personal best in service and support