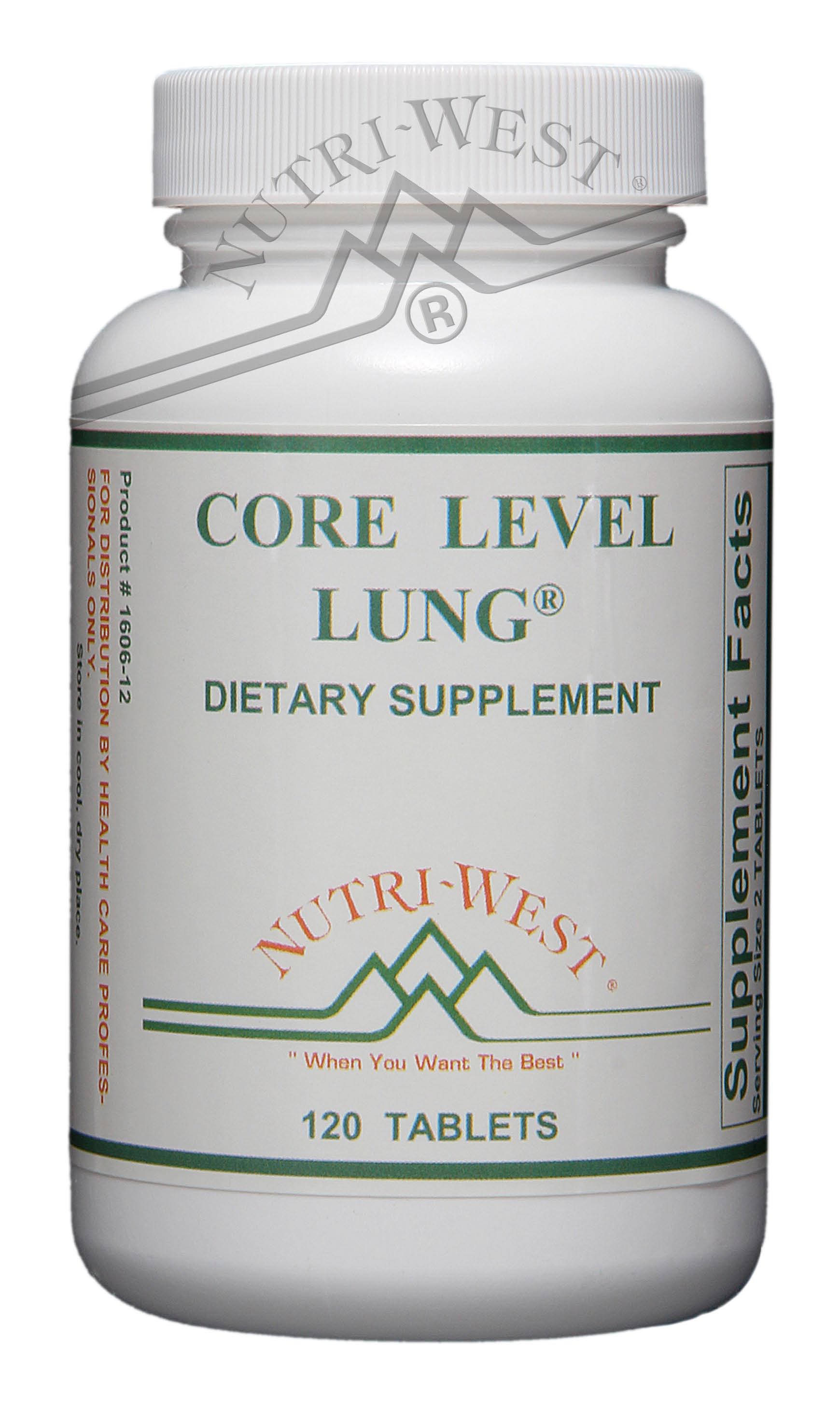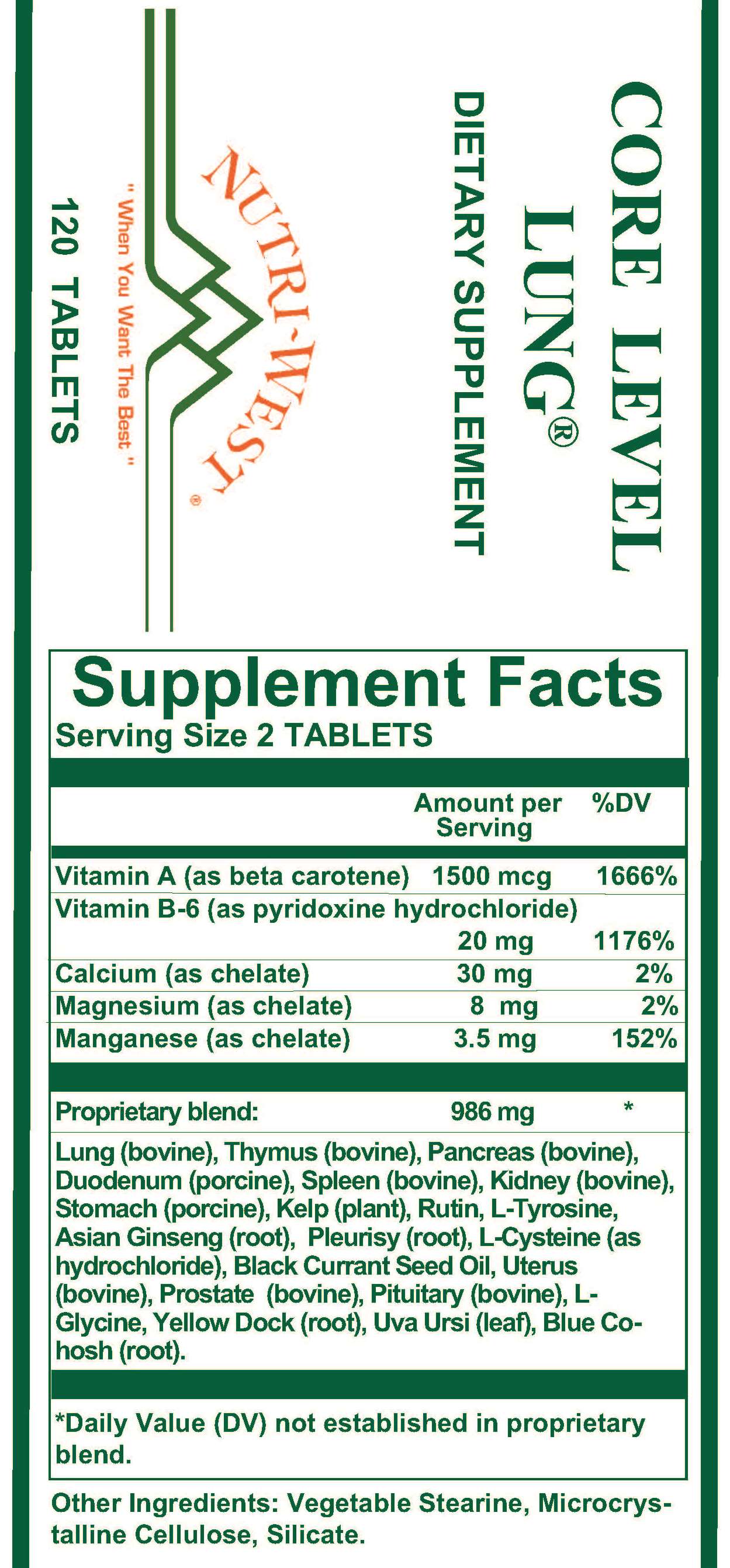 Core Level Lung
***
Product # :

1606 ***

Company :

Nutri-West

Size :

120 tablets per bottle
Index of Common Applications Group :
Respiratory Support
Supportive Function :
Nutritional support of the lungs, respiration and bronchial health.
Ingredients :
Each 2 Tablets Contains: Vitamin A (as beta carotene) 1500 mcg, Vitamin B-6 (as pyridoxine hydrochloride) 20 mg, Calcium (as chelate) 30 mg, Magnesium (as chelate) 8 mg, Manganese (as chelate) 3.5 mg. Proprietary blend 986 mg* of: Lung (bovine), Thymus (bovine), Pancreas (bovine), Duodenum (porcine), Spleen (bovine), Kidney (bovine), Stomach (porcine), Kelp (plant), Rutin, L-Tyrosine, Asian Ginseng (root), Pleurisy (root), L-Cysteine (as hydrochloride), Black Currant Seed Oil, Uterus (bovine), Prostate (bovine), Pituitary (bovine), L-Glycine, Yellow Dock (root), Uva Ursi (leaf), Blue Cohosh (root).
Other Ingredients :
Vegetable Stearine, Microcrystalline Cellulose, Silicate
Contraindications :
Do not take in pregnancy. Pituitary glandular is contraindicated in cancer. Female/male glandulars are contraindicated in cancers of the reproductive organs. Korean ginseng should not be taken in high quantities, however, only small amounts are included in this synergistic formula.
Suggested Dosage :

2 tablets daily or as directed

Vegetarian or Vegan :

No

Gluten Free :

Yes

Allergens :

---

Professional Notes :

---

Patient Instructions :

---
*** No Frees With This Product
Presented by Nutri-West as an Educational Service
Copyright Nutri-West, Inc. All rights reserved.
Made with pride in Wyoming
where business is still done on a handshake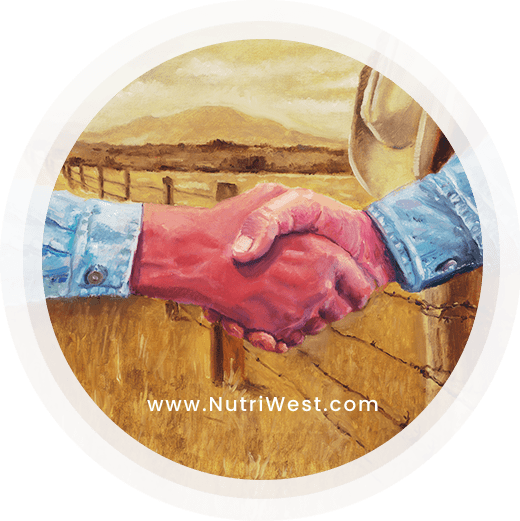 Our dedication to you, the health care provider, is absolute. You deserve our personal best in service and support