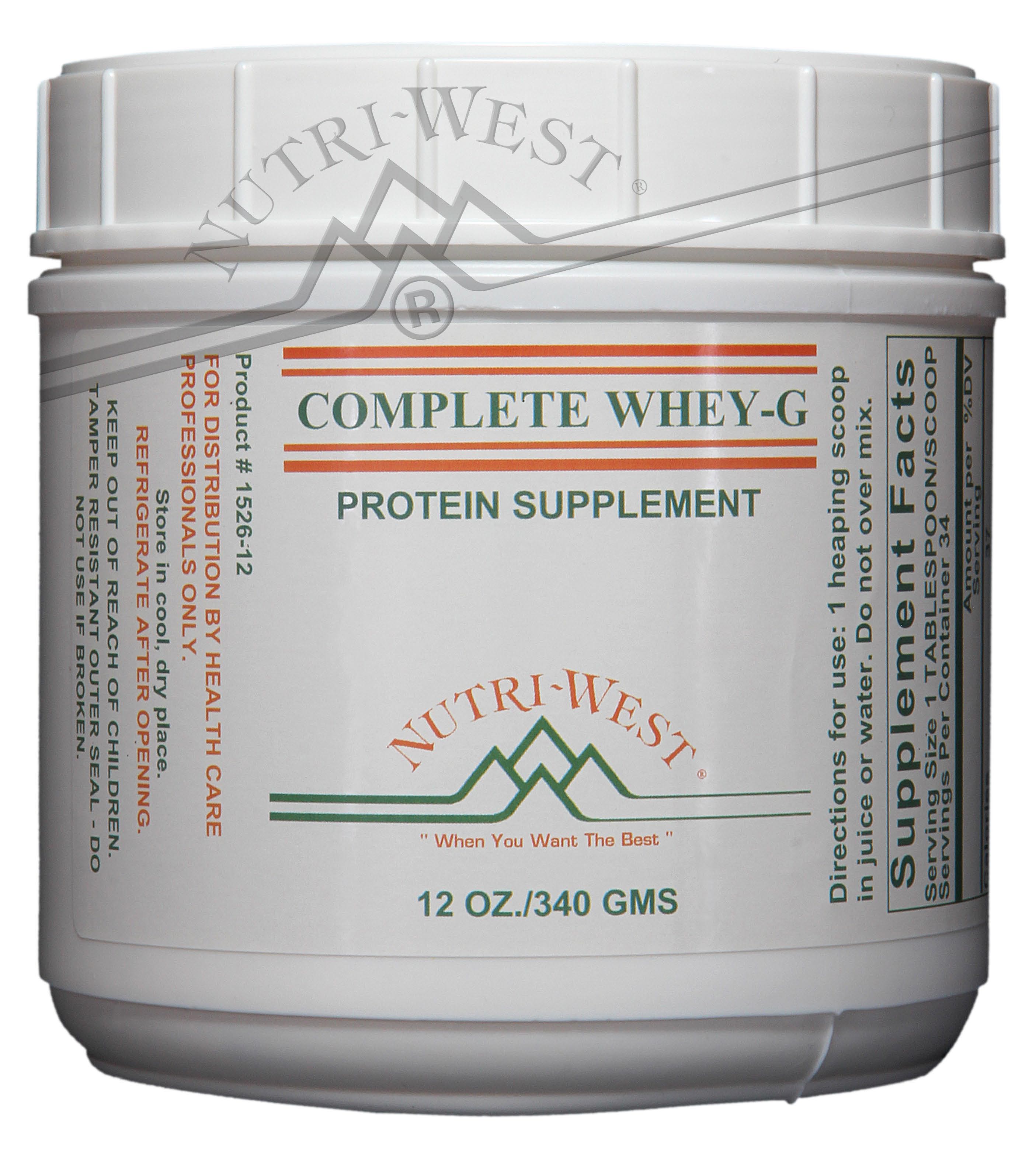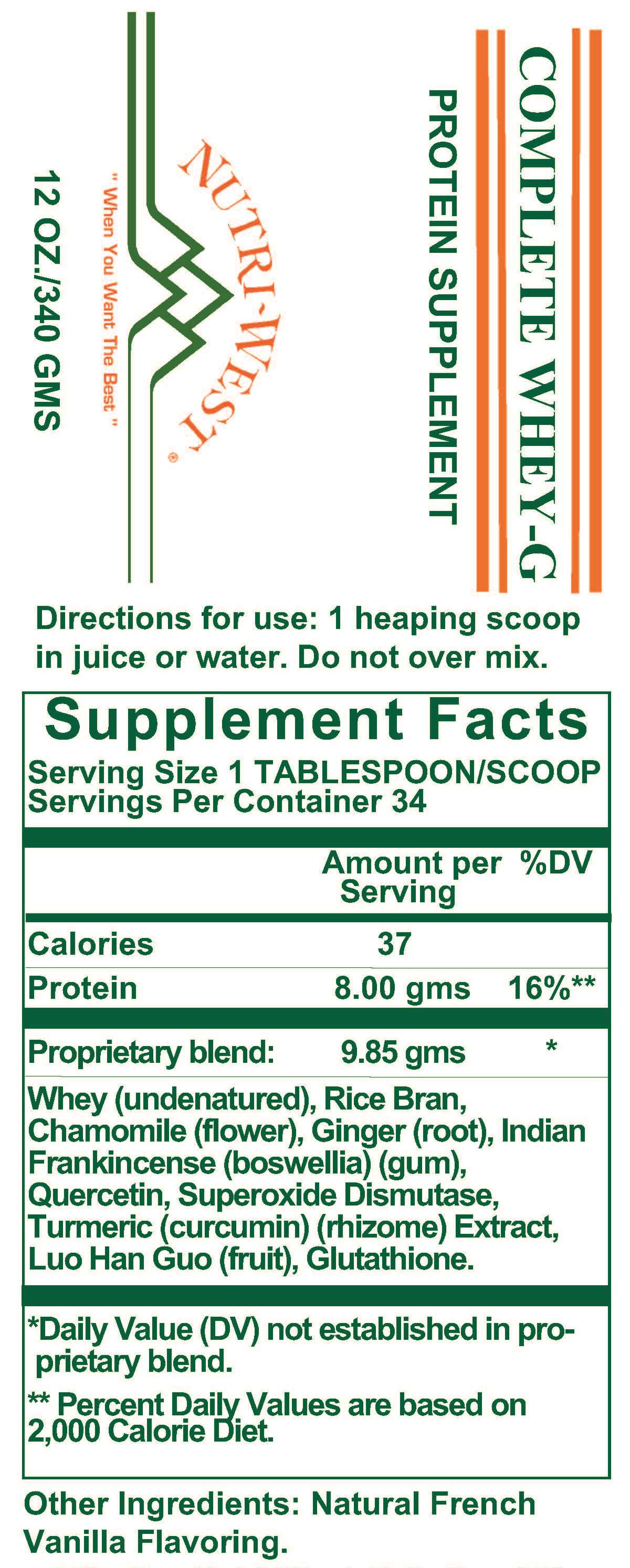 Complete Whey-G
***
Product # :

1526 ***

Company :

Nutri-West

Size :

12 oz
Index of Common Applications Group :
Aging Support; Antioxidant Support; Cox-2 Inhibitor Support; Detox Support; Eye Support; Inflammation Support; Muscle Building Support; Protein Powders;
Supportive Function :
Undenatured whey is indicated wherever it is helpful to raise glutathione levels in the cells. General support for immune health, post-surgery protocols, inflammation, detox, antioxidant status, and cell protection. (Do not over mix or stir - as undenatured whey can denature when vigorously mixed) 34 Servings Per Container.
Ingredients :
Each Tablespoon/Scoop Contains: Calories: 37; Protein 8.00 gms. Proprietary blend 9.85 gms* of: Whey (undenatured), Rice Bran, Chamomile (flower), Ginger (root), Indian Frankincense (boswellia) (gum), Quercetin, Superoxide Dismutase, Turmeric (curcumin) (rhizome) Extract, Luo Han Guo (fruit), Glutathione. Natural French Vanilla Flavoring. 1 heaping scoop in juice or water. Do not over mix. Refrigerate after opening.
Other Ingredients :
Natural French Vanilla Flavoring
Contraindications :
No known contraindications
Suggested Dosage :

1 tablespoon/scoop daily or as directed

Vegetarian or Vegan :

No

Gluten Free :

Yes

Allergens :

---

Professional Notes :

---

Patient Instructions :

---
*** No Frees With This Product
Presented by Nutri-West as an Educational Service
Copyright Nutri-West, Inc. All rights reserved.
Made with pride in Wyoming
where business is still done on a handshake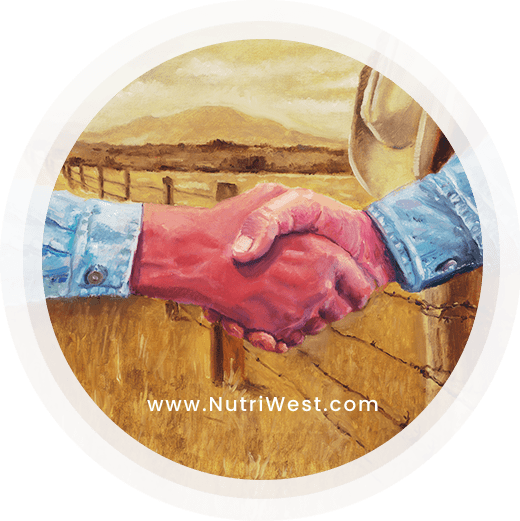 Our dedication to you, the health care provider, is absolute. You deserve our personal best in service and support