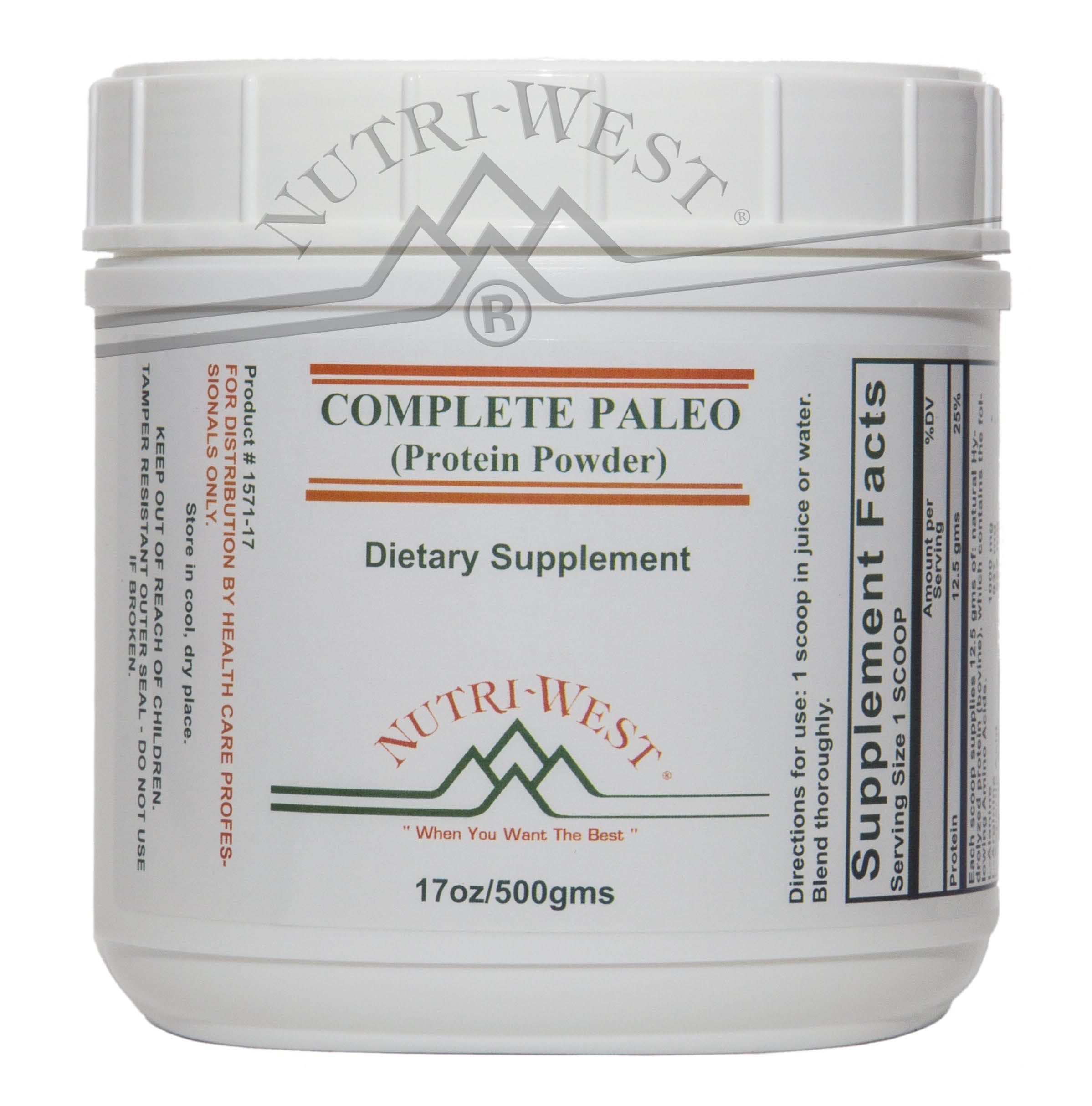 Complete Paleo (Protein Powder)
***
Product # :

1571 ***

Company :

Nutri-West

Size :

17 oz
Index of Common Applications Group :
Adrenal Support; Aging Support; Attention Support; Detox Support; Digestive Support; Energy Support; Hormone Balance Support; Immune System Support; Inflammation Support; Joint Support; Mood Support; Muscle Building Support; Nervous System Support; Protein Powders; Sugar-Handling/Pancreatic Support; Weight Support
Supportive Function :
One of few true paleo protein powders available (no grains, dairy, fillers, sweeteners, stabilizers, flavorings, colorings or additives) - Complete Paleo offers hypoallergenic, hydrolyzed beef protein for ultimate delivery and absorption of the amino acid building blocks essential for the body's needs.
Ingredients :
Each scoop supplies 12.5 gms of: Natural Hydrolyzed protein (bovine), which contains the following Amino Acids: L-Alanine 1000 mg, L-Arginine 937 mg, L-Aspartic Acid 562 mg, L-Glutamic Acid 1250 mg, L-Glycine 2375 mg, L-Histidine 125 mg, L-Hydroxylysine 125 mg, L-Hydroxyproline 1500 mg, L-Isoleucine 250 mg, L-Leucine 375 mg, L-Lysine 475 mg, L-Methionine 75 mg, L-Phenylalanine 250 mg, L-Proline 1962 mg, L-Serine 437 mg, L-Threonine 250 mg, L-Tyrosine 75 mg, L-Valine 350 mg.
Contraindications :
No known contraindications
Suggested Dosage :

1 scoop in juice or water. Blend thoroughly.

Vegetarian or Vegan :

No

Gluten Free :

Yes

Allergens :

---

Professional Notes :

---

Patient Instructions :

---
*** No Frees With This Product
Presented by Nutri-West as an Educational Service
Copyright Nutri-West, Inc. All rights reserved.
Made with pride in Wyoming
where business is still done on a handshake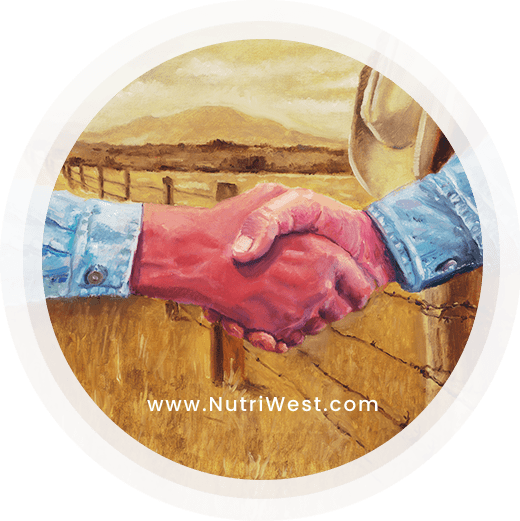 Our dedication to you, the health care provider, is absolute. You deserve our personal best in service and support