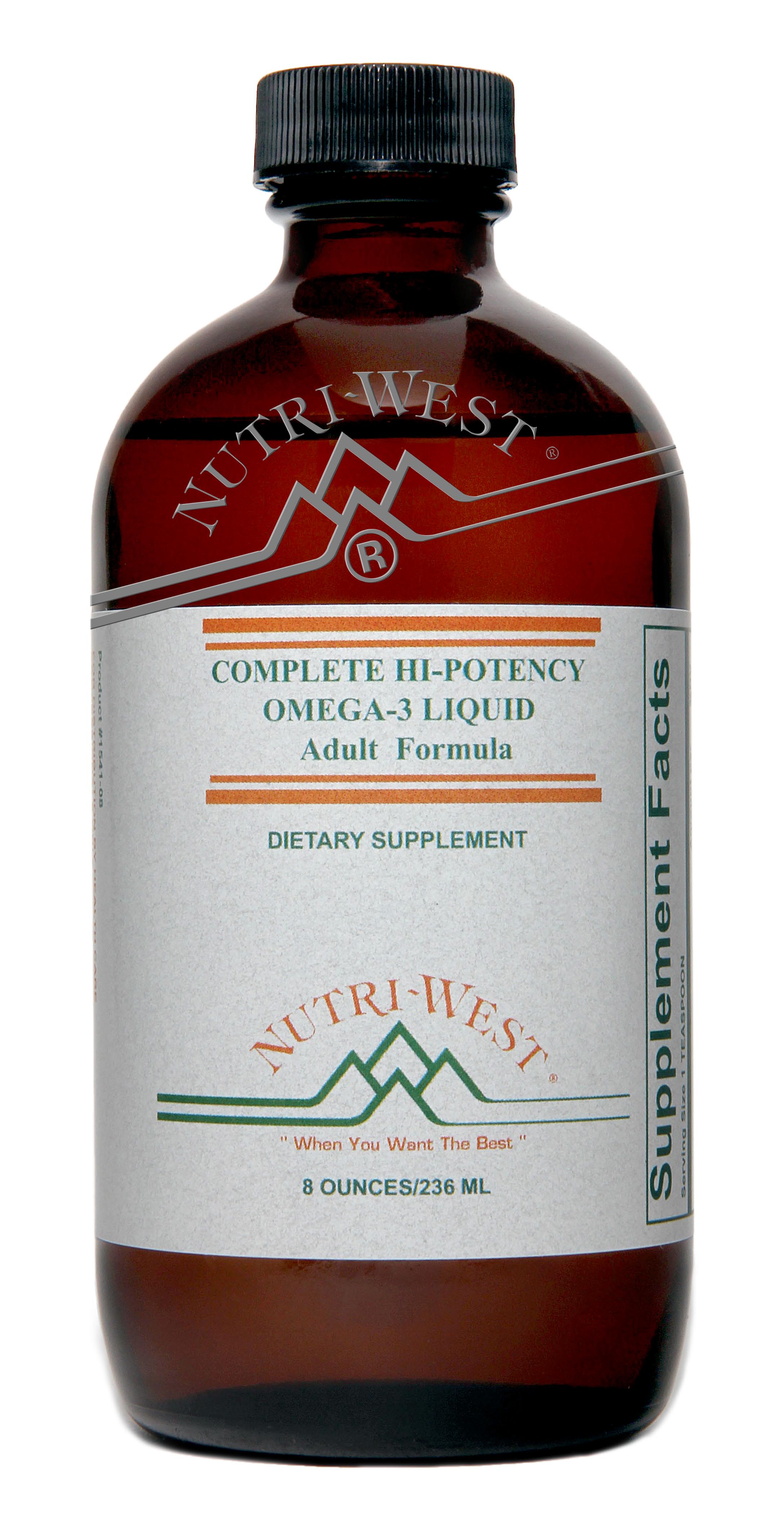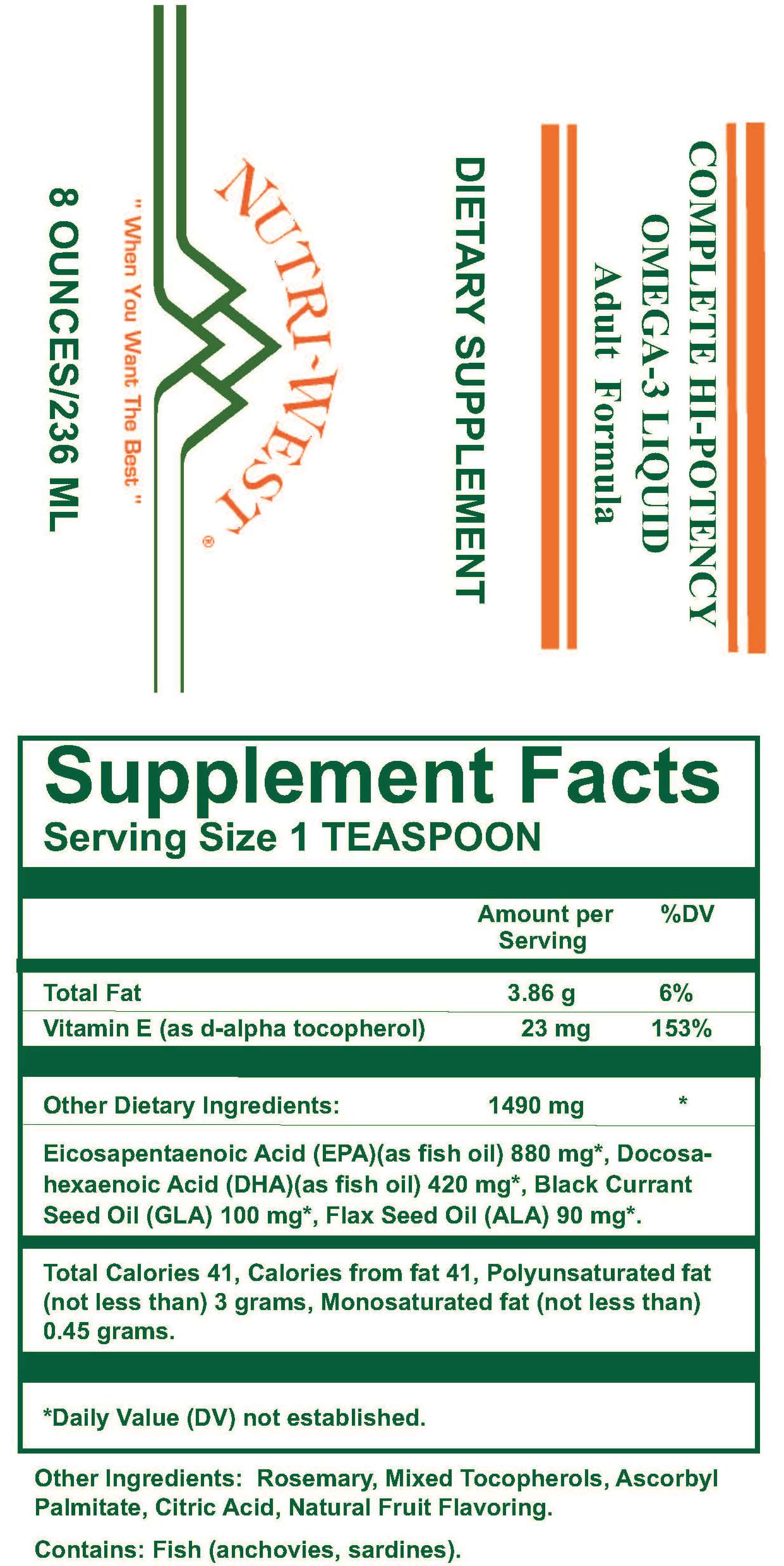 Complete Hi-Potency Omega 3 (Liquid)
***
Product # :

1541 ***

Company :

Nutri-West

Size :

8 oz
Index of Common Applications Group :
Attention Span Support; Brain/Cognitive Support; Cox-2 Inhibitor Support; Cholesterol Support; Inflammation Support; Nervous System Support
Supportive Function :
2:1 ratio. Nutritional support for non-specific inflammatory response and a healthy immune system. Also support the cardiovascular system, normal brain and nervous system development/function and kidneys. Use as part of the diet to help maintain healthy cholesterol and triglyceride levels. Mood enhancer. Recommendation: Take with Complete Omega-3 Co-Factors for best results.
Ingredients :
Each Teaspoon Contains: Total Fat 3.86 g, Vitamin E (as D-Alpha Tocopherol) 23 mg. Other Dietary Ingredients: Eicosapentaenoic Acid (EPA)(as fish oil) 880 mg*, Docosahexaenoic Acid (DHA)(as fish oil) 420 mg*, Black Currant Seed Oil (GLA) 100 mg*, Flax Seed oil (ALA) 90 mg*. Total Calories 41, Calories from fat 41, Polyunsaturated fat (not less than) 3 grams, Monosaturated fat (not less than) 0.45 grams. Product of Canada
Other Ingredients :
Rosemary, Mixed Tocopherols, Ascorbyl Palmitate, Citric Acid, Natural Fruit Flavoring
Contraindications :
Fish Oil can thin the blood (usually considered a benefit for heart support) and should not be used in blood clotting disorders in combination with blood thinning drugs.
Suggested Dosage :

1 teaspoon daily or as directed

Vegetarian or Vegan :

No

Gluten Free :

Yes

Allergens :

Contains Fish (anchovies, sardines)

Professional Notes :

---

Patient Instructions :

---
*** No Frees With This Product
Presented by Nutri-West as an Educational Service
Copyright Nutri-West, Inc. All rights reserved.
Made with pride in Wyoming
where business is still done on a handshake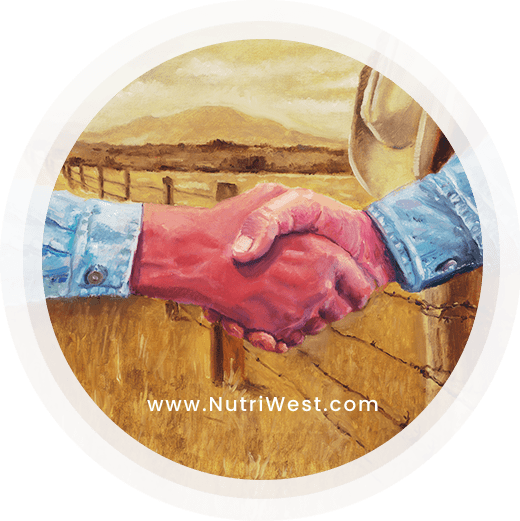 Our dedication to you, the health care provider, is absolute. You deserve our personal best in service and support