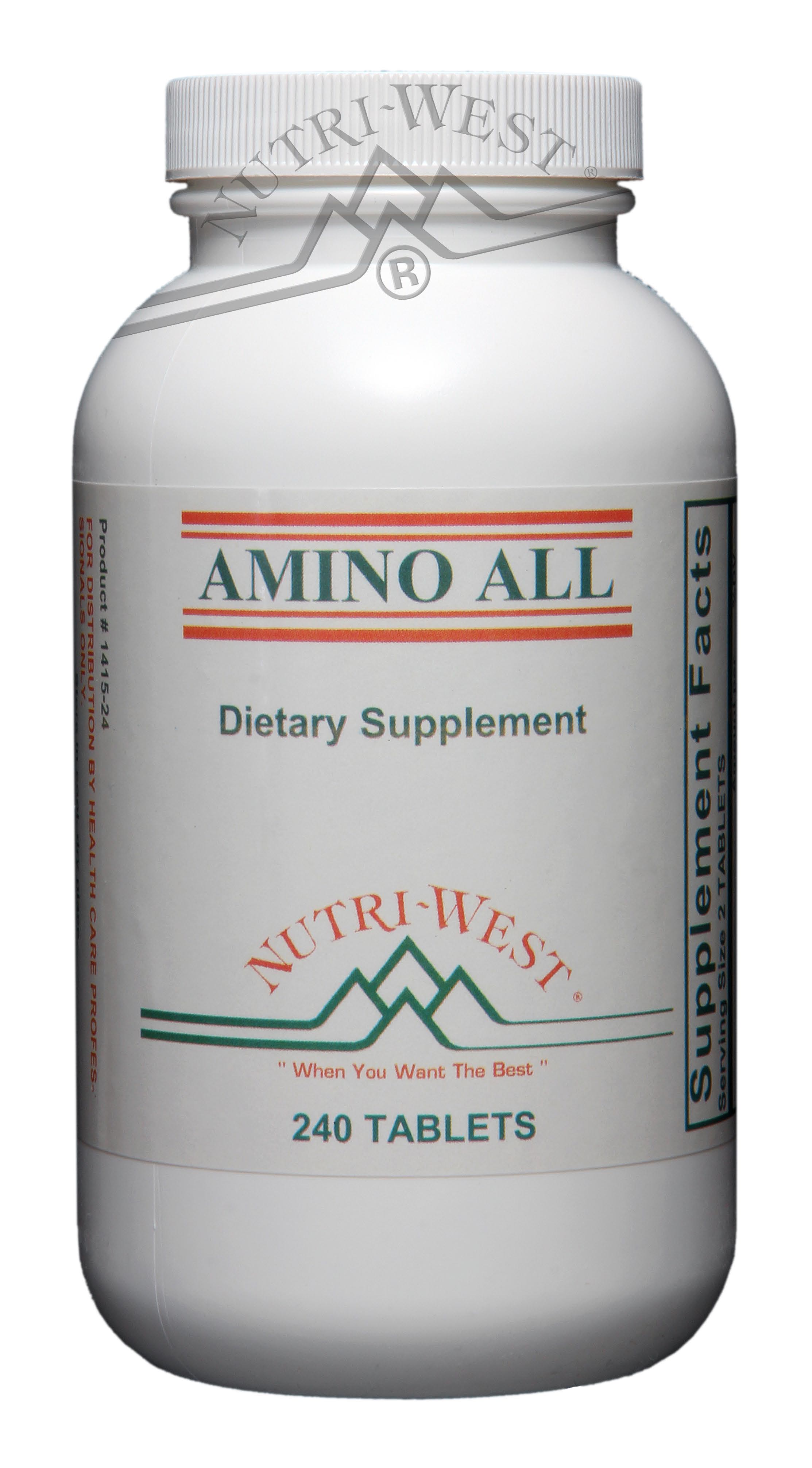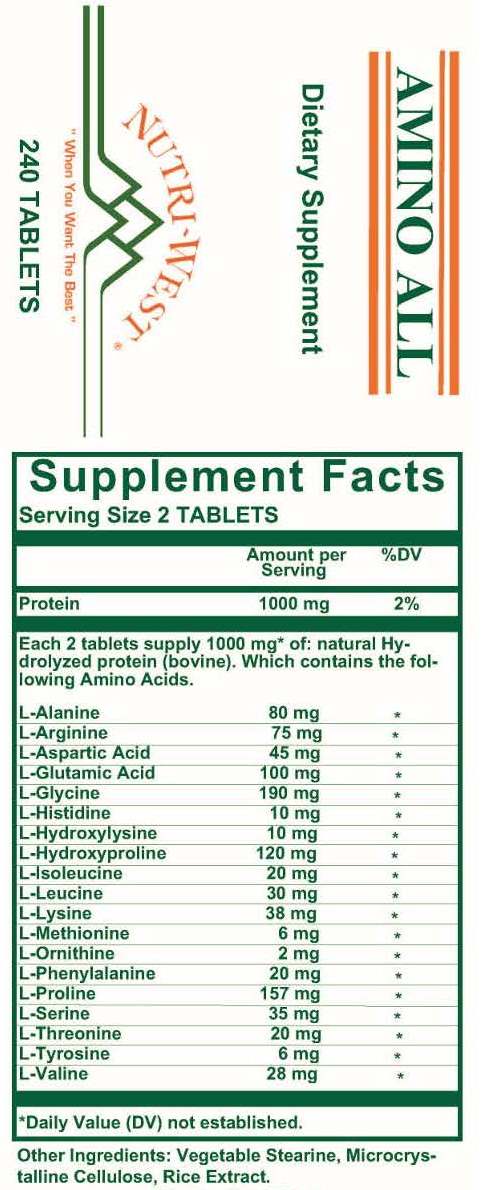 Amino All
***
Product # :

1415 ***

Company :

Nutri-West

Size :

240 tablets per bottle
Index of Common Applications Group :
Muscle Building Support; Weight Support; Amino Acid
Supportive Function :
Natural Hydrolyzed Protein Amino Acids...…from Bovine Hyaline, Elasti and Fibrocartilage. Contains naturally occurring Chondroitin Sulfate. A comprehensive line up of amino acids from natural hydrolyzed protein provides the building blocks for many of the body's essential tissues, such as enzymes, hormones, antibodies, blood clotting factors, and muscle. Some may choose this supplement to increase the protein to carbohydrate ratio in a meal, aids in maintaining a healthy blood sugar level. Protein elicits glucagon secretion (the opposing hormone to insulin), which functions in times of low blood sugar to contribute to sugar homeostasis.
Ingredients :
Each 2 Tablets Contain: Protein 1000 mg. Each 2 tablets supply Proprietary blend 1000 mg* of: Natural Hydrolyzed protein (bovine). Which contains the following Amino Acids: L-Alanine 80 mg, L-Arginine 75 mg, L-Aspartic Acid 45 mg, L-Glutamic Acid 100 mg, L-Glycine 190 mg, L-Histidine 10 mg, L-Hydroxylysine 10 mg, L-Hydroxyproline 120 mg, L-Isoleucine 20 mg, L-Leucine 30 mg, L-Lysine 38 mg, L-Methionine 6 mg, L-Ornithine 2 mg, L-Phenylalanine 20 mg, L-Proline 157 mg, L-Serine 35 mg, L-Threonine 20 mg, L-Tyrosine 6 mg, L-Valine 28 mg.
Other Ingredients :
Vegetable Stearine, Microcrystalline Cellulose, Rice Extract
Contraindications :
People taking MAO inhibiting drugs have to avoid tyramine-containing foods and have to be careful with protein supplements. Do not take in PKU (contains phenylalanine). People taking MAO-inhibitors should not supplement with tyrosine.
Suggested Dosage :

2 tablets daily or as directed

Vegetarian or Vegan :

No

Gluten Free :

Yes

Allergens :

None

Professional Notes :

---

Patient Instructions :

---
*** No Frees With This Product
Presented by Nutri-West as an Educational Service
Copyright Nutri-West, Inc. All rights reserved.
Made with pride in Wyoming
where business is still done on a handshake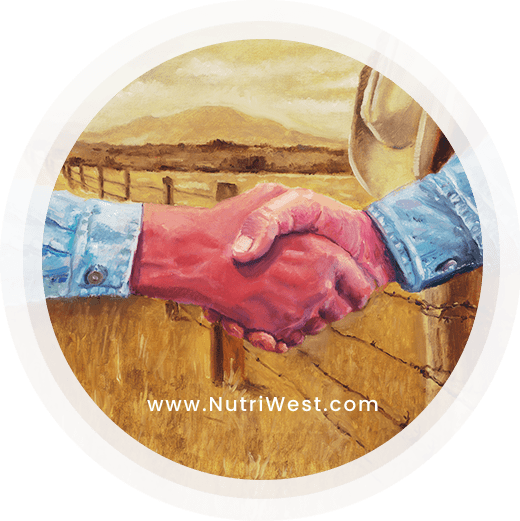 Our dedication to you, the health care provider, is absolute. You deserve our personal best in service and support